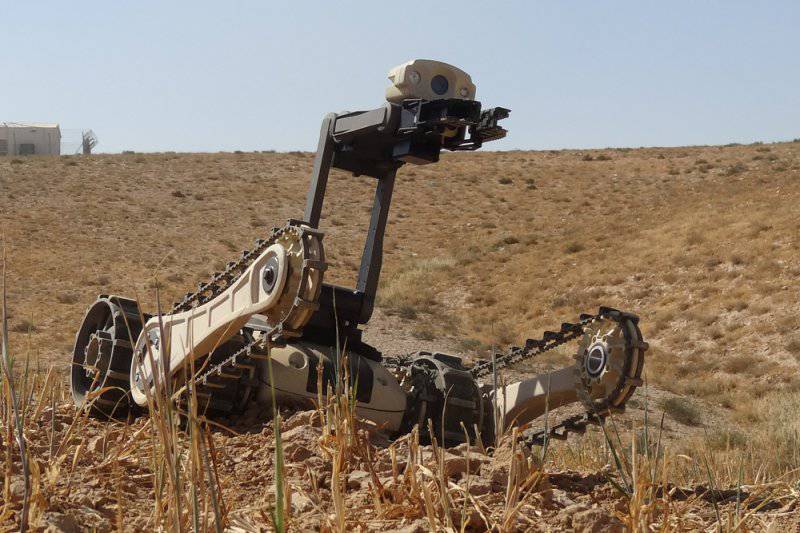 The MTGR MICRO ground tactical microrobot is a unique and reliable lightweight platform. It has high maneuverability on rough terrain, as well as indoors. Manufactured by the Israeli company Roboteam, headquartered in McLean, Virginia, and in Tel Aviv, Israel.
The system includes the MTGR platform, the ROCU control unit and the corresponding payload. This high performance system features an uncomplicated and intuitive control interface. MTGR has been specifically designed for the needs of the army, law enforcement and public security forces around the world. Among other things, the microrobot is designed to work with explosive objects, special operations, solving tactical tasks or monitoring public safety.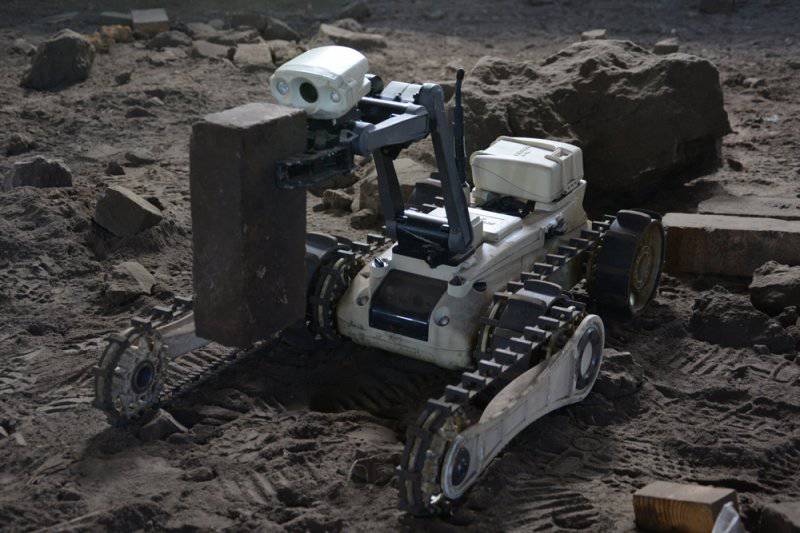 It comes in two configurations: the explosive ordnance Disposal (EOD) and the reconnaissance robot (Intelligence, Surveillance and Reconnaissance, ISR). The robot is very maneuverable, easily overcomes obstacles and quickly climbs the stairs in order to explore several floors of buildings before ground forces enter them. Due to interchangeability, the MTGR communication technology allows one operator to control multiple land, sea or air platforms. The robot is controlled by a portable consul (Ruggedized Operator Control Unit, ROCU) with a high-resolution touchscreen display and a joystick. Data transmission is carried out through the encrypted channel MANET Data Link.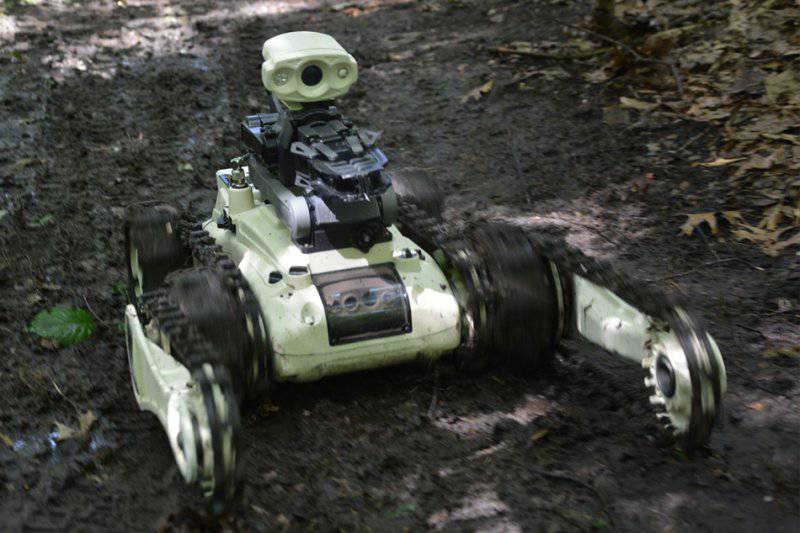 A standard set of robot sensors typically includes day / night cameras, a microphone, a laser pointer and a speaker.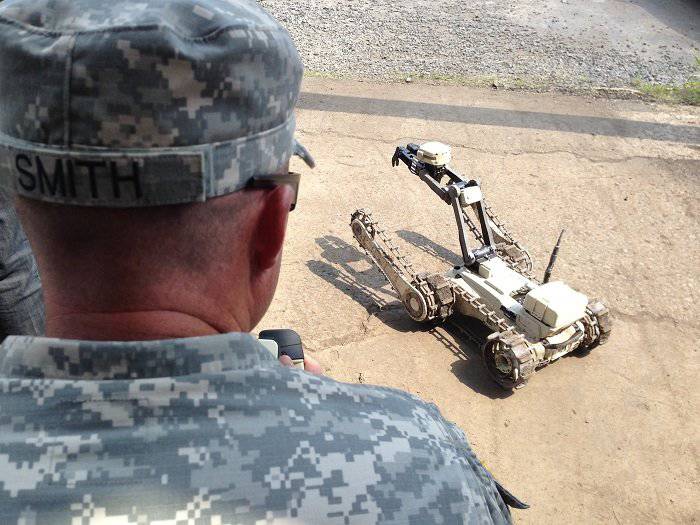 With its own weight in 7 kg, its payload is 9 kg, the maximum range of 480 meters from the operator, and autonomy - 2-4 hours, depending on the mode of operation.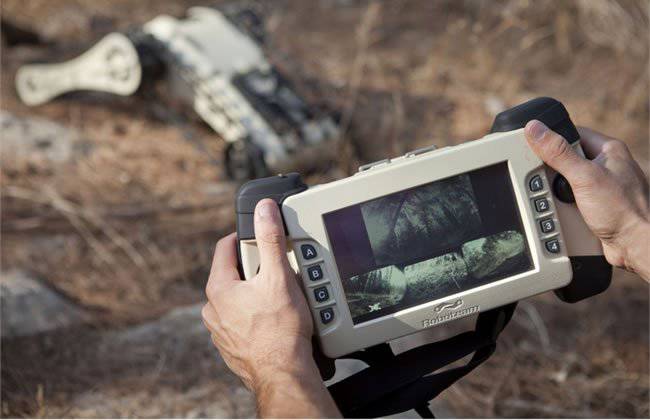 The US Special Operations Command (SOCOM) opted for MTGR because of its size, mobility, and ability to climb stairs. SOCOM operators used MTGR to inspect buildings before storming them. The robot was maneuverable enough to move between boulders and in caves that were half destroyed by the explosion. Roboteam was able to conclude a contract with SOCOM due to its promptness: an existing robot was able to satisfy all the demands made by the US Army.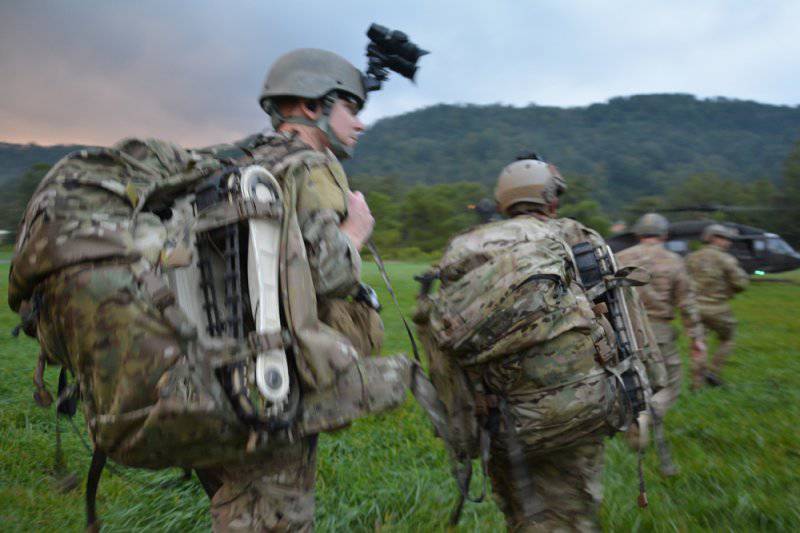 Currently, the US Army is testing the possibility of adopting MTGR into service with regular infantry. In addition to SOCOM, the microrobot was adopted by the Multi-Purpose Force, the US Department of Homeland Security and the US Department of Justice. In total, more than 100 devices are already in operation. The microrobot was also ordered by the US Army Special Operations Command, the US Navy Special Operations Command, the FBI Hostage Rescue Group, the US Border Guard Special Purpose Group, the United States Marine Corps Combat Engineering Division, the United Explosives Disarmament Team, the New York Fire Department .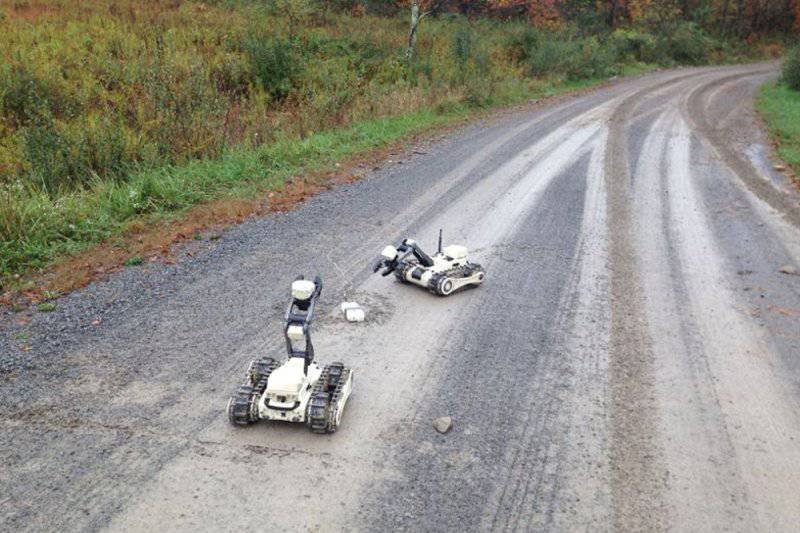 TECH SPECS:
Length: 45.46 cm
Width: 36.83 cm
Height: 14.47 cm
Weight: kg 7.2 or kg 8.6 (with wheels)
Maximum payload: 9 kg
Speed: 3 km per hour (0.8 m / s)
The ability to climb stairs: a corner of a staircase 45 °, height of a step 20.32 cm
Connection: Encrypted channel MANET Data Link
Maximum range: 480 meters from the operator
Power supply 14B MIL STD or 24В Roboteam battery
Hours: 2-4 hours (depending on the mode of operation)
Interface Connectors: Power Load (12-28 Volts), Ethernet RJ45, RS232, Video / Audio
Mechanical interfaces: quick connectors and standard Picatinny rails
Built-in GPS
Video and cameras: review on 360 ° in real time, day / night, 10-fold increase, audio communication
Module tilt sensor: –20 ° - + 90 °
Operating temperature range: –20 ° С - + 60 ° С
Lighting module: infrared illumination on 360 °, front white LEDs
Reliability Specification: IP65