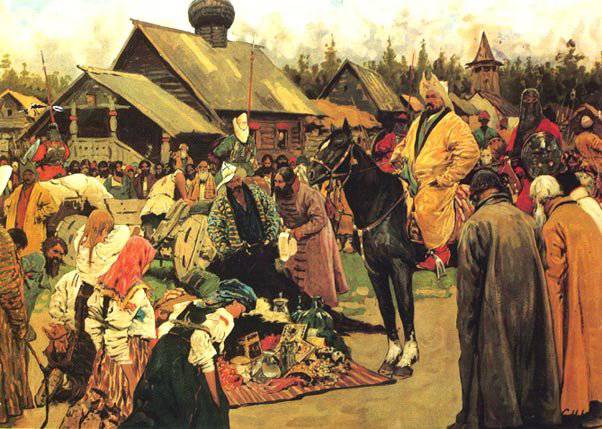 The eminent philosopher Alexander Zinoviev somehow lamented that "the Russian people were not suitable for the role of the people of the gentlemen and still are not suitable." Zinoviev believed that the USSR did not cope with the role of the world hegemon, because "we always had a psychology of understatement."
Behind these words lies bitterness from the fact that the Soviet people so easily abandoned the role of pioneers, their achievements, many of which were borrowed by capitalism and helped transform its wolfish grin into a white-toothed smile. According to Zinoviev, neither the British nor the Germans would never sell their "birthright" so cheaply.
Yes, the firewood was broken, while socialism was built - and what, with the construction of capitalism, was it less broken? Nevertheless, the advanced Western countries were able to comprehend their mistakes and correct the initially ruthless system, turning it into a society where social support and tolerance play no less a role than competitiveness and the pursuit of profit. The Russians, who constituted the majority of the Soviet people, instead of creatively developing and improving their society, the construction of which cost them so dearly, agreed to let the builders of capitalism go ahead for sausage.
And now, with the influx of "migrants", our society began to roll back even further - to feudalism, and even to slavery. Moreover, it turned out that it is extremely simple to accept this archaic rollback. A bit of demagogy, a little bit of horror stories, telepnosis - and that's it.
Have you seen how the absolute majority of migrants live? Crowded basements and sheds, overcrowding and poor sanitation, complete dependence on the "slave owners" and their managers. We look at this bestial existence through our fingers, also imputing it to the guilt of the guest workers themselves, who spoil the picture of the consumer paradise. In general, there is nothing new in this - in slaveholding society they treated slaves with the same contempt and disgust, believing that this situation was due to their initially low development and innate subhumanity. Moreover, as the famous prison experiment of the American psychologist Philip Zimbardo showed, if you take a group of perfectly normal psychologically stable students and arbitrarily divide them into "prisoners" and "jailers," it quickly turns out that "jailers" are no longer seeing their prisoners as "prisoners" learning and begin to treat them as lower beings, not worthy of sympathy. And this despite the fact that they are aware of - this is just an experiment! The magic of social suggestion is stronger than reason.
In Russia, such a prison experiment was put on a national scale. The word "migrants" magically deduces the Tajiks, Kirghiz, Uzbeks from the category of people. If so tried to maintain and exploit our workers, it would cause outrage and would be considered unacceptable. And with migrants, another thing, they are perceived only as a function - brooms, shovels and trowels.
Removal from the category of "people" is achieved through simple techniques. Once in Tashkent I had the chance to speak frankly with a Uighur girl from a poor suburb. Having set herself the goal of escaping poverty, she learned Russian perfectly and drew to me a vivid and cruel picture of the life of ordinary Uzbeks, for whom even tea with bread was a festive dinner. Among other things, they constantly have to deal with total lawlessness and arbitrariness. I think that if our television told the truth about the lives of ordinary people in the states of Central Asia - by showing them as people, not statistical units, we would have a different attitude to the problem of migration. We would have seen our recent fellow citizens find themselves in real trouble. But there are no such programs on our television. Nobody needs that. The Russian leadership does not want to quarrel with the local bosses. And it is more convenient for him to keep migrants away from the indigenous population. This design leaves a lot of room for manipulation. If anything, you can always add kerosene to interethnic relations, and then the truth will be hidden behind the suffocating smoke.
They are trying to convince us that migrant labor is beneficial to the whole society. It's a lie. Slave labor is beneficial exclusively to the owners and top managers of companies that, according to Marx, appropriate for themselves all the surplus value produced by this labor. For society as a whole, elements of slavery are extremely harmful - they drag the country back to the Middle Ages. If we begin to look at a part of those who live next to us as non-people, this means one thing: we are moving down
historical
spirals. Introducing one category of non-people, we open the door for the emergence of new ones - by origin, appearance, religion, sexual orientation, physical and mental health, income level, beliefs ...
In addition to providing super profits for the top of our society, migrants play another important role - they raise the social status of the lowest and unsuccessful sections of the indigenous population. For many people, it is the realization that there is someone below them that will allow them to accept the existing order. In a sense, contrary to the assessment of Alexander Zinoviev, the Russians decided to agree with the role of the nation of gentlemen. But not in the struggle for leadership with the Germans and the British, but in relation to the Kyrgyz and Tajiks ... What an irony.
There are no migrants. There are people from poverty and hopelessness who are forced to agree to everything in order to feed themselves and their families. And if they speak Russian poorly, this does not mean that they are not worthy of the best. The absolute majority of our fellow citizens also do not speak any language other than their own. Yes, and exquisite manners is no different.
The bestial exploitation of people from Central Asia must end. Looking for workers, but no one wanting? Invite people from other states - just provide them with a normal salary and living conditions, organize everything you need to learn the language and adapt. Bad for such conditions? So you have to close the business.
Slavery cannot be justified by economic benefits. And in the end, the work of free people turned out to be more productive than slave labor. Elements of the slave system lead to a dead end. And those who are trying to justify this system are simply not going to live in Russia in the future.