TMPK "Mul" was created by the enterprise "Minotor-Service" on its own initiative on the basis of studying the experience of combat operations of land forces in local conflicts. The machine is designed for the delivery of ammunition, fuel and other material and technical means to the positions of troops of the first echelon.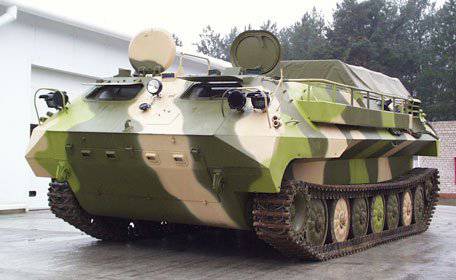 TMPK "Mul" is capable of transporting at the same time 3 company stock of ammunition at the rate of one ammunition per unit of weapons.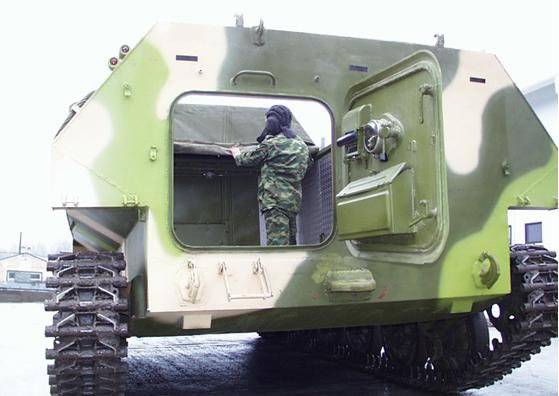 The internal volume of the reserved space (8 m³) and carrying capacity (4 tons) practically correspond to the carrying capacity and the volume of the Ural currently used for transportation.
Advantages of TMPK "Mul"
cargo and crew armor protection
increased permeability
buoyancy
moral and psychological stability of the crew and military personnel due to greater security
the ability to install weapons (7,62-mm PKT machine gun)
Performance characteristics
Weight, kg 11300
Weight of transported cargo, kg 4000
Loading platform area, m² 6,5
Volume of cargo compartment, m³ 8
Crew, people. 2
The number of additional seats for the 4
Dimensions (length × width × height), mm 7210 × 2850 × 2450
400 clearance
Bulletproof booking
Armament 7,62-mm machine gun
Engine power, kW 220
Maximum speed on the highway, km / h 60
Maximum speed on water, km / h 4-6
Cruising range for fuel, km 500.