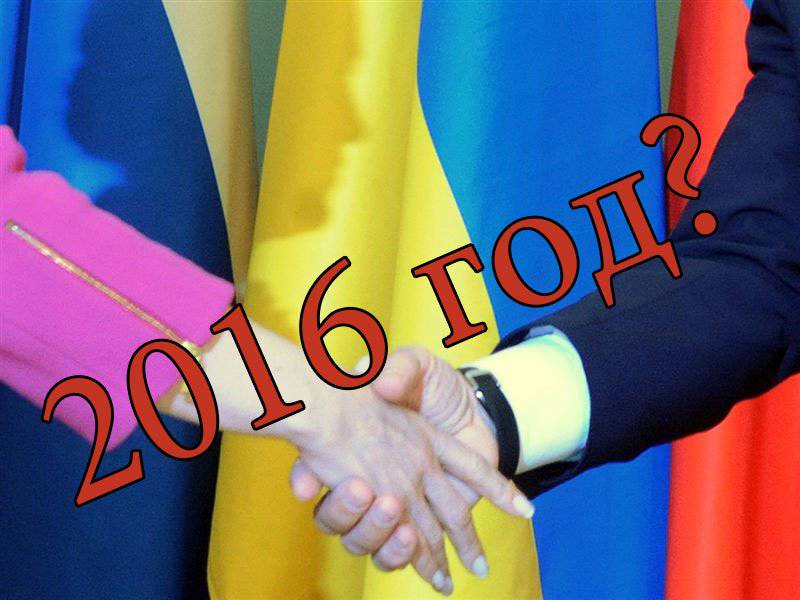 From the Editors of the PH: Author Yuri Gorodnenko is a political scientist and publicist from Kiev. Published on the resource "Ukrainian choice" V. Medvedchuk.
I do not cease to be surprised at the strange peculiarity of our Ukrainian mentality: to act not for good, but in spite of!
When Russia gives low-interest loans, cheap gas (as it has been for many years and what our politicians have successfully forgotten about today), we snort and frown. When countries with "European values" are disgustingly repel us, we are struggling for them and are ready to endure any humiliation.
We are demolishing monuments to Soviet soldiers who saved the inhabitants of the same Galicia from total annihilation by the Nazis. And here in Lviv we create the Masoch Fund and begin to vigorously promote the ideas of masochism!
We blame the Russians for the insufficient, from our point of view, morality and culture. And then we choose to the Verkhovna Rada, famous for homosexuality and convictions for the theft of Oleg Lyashko's state property. Yes, and give him almost 56% of the vote.
When the doctor of economics, a professor who has numerous scientific publications abroad, an academician of not only Russian, but also of the Ukrainian Academy of Sciences, Sergei Glazyev, tries to explain basic economic truths to us, we shout about interference in internal affairs and do not give him air. But they are glad to give the opportunity to speak on the central Ukrainian TV channels to a third-rate American retired official, so that he would teach us outright rudeness - "silence" to this very world-famous scientist.
Watching all this, you feel like in the theater of the absurd. All the policies of today's Ukraine, all the actions of the authorities, all the media are subordinated to only one goal - to satisfy their many complexes and offenses. At the same time, for some reason, they chose Russia as the object to drain their internal malice.

Of course, in Russia, as in any country, you can find a lot of their shortcomings. And sometimes I am embarrassed by what is happening in the midst of the Moscow "beau monde", about which Vladimir Putin said very precisely: "We decided that God had fallen asleep on them!" And I do not like official life, which sometimes I see in Russia.
And I see not only in the bureaucratic environment, but even among those who actively criticize ministers and governors for this very bureaucracy from the pages of Moscow editions.
It is difficult for me to understand how, for example, some media are guided, they are happy to provide a platform for appeals to remove Putin to US Senator McCain, who hates modern Russia.
At the same time, it is worth asking them to convey the opinion of Russian scientists, publicists, politicians to Ukrainian citizens, and the editors of this publication with bureaucratic indifference will send you to discuss with your lawyer numerous points of conditions on which you can (think about it!) Just quote the opinion Russians in Ukraine!
I am equally unacceptable to the myopia of many representatives of the Moscow intelligentsia, who have a lot of outrage, radical protest, the struggle for freedom of expression and their own "I", but there is no desire for truth.
It is unpleasant and painful.
But to throw a stone to the side can he who is clean before God! And let us, with our hands on our hearts, honestly answer: and in Ukraine we have less treachery, bureaucracy, humiliation of human dignity, bureaucratic indifference to people, outright lies of politicians and journalists?
At the same time, when you come to Russia, you cannot fail to see another country. And it is distinguished by absolutely wonderful features that are unique in today's cynical world, which are nowhere else to find: incredible warm-heartedness, compassion, sincerity, generosity, openness.
And knowing this, I want all of us to ask one question: let's say 2016 has come the year, we have built a new Berlin wall on the Russian-Ukrainian border, through which even a mouse will not slip through, turned off all Moscow TV channels and Internet portals, sent it out of everyone, whose relatives live in Russia
deleted from textbooks stories every mention of this country, banned all Russian literature, music and cinema, refused Russian gas and returned to firewood - will we be happy and prosperous in this case? To everyone who thinks so, I suggest hitchhiking from Hamburg to Naples
and look closely at the inner side of the life of the Germans and Italians.
And then you will see: the interests of the average European are limited. Most do not know what is happening not only in the world, but also around. As a matter of fact, they rarely go outside their neighborhood. Everything is focused on making money. The concept of "friendship" is absent. It is generally not accepted to show sincerity, openness. And to come to a friend for a visit - it is necessary to agree almost a few weeks in advance, and even find for this some weighty reason.
Personally, I was struck in the West by another feature (primarily in Italy, Spain, Portugal): the impression that there are absolutely no dentists. And then I realized that the question is not only in the absence of professionals. Simply, the degree of commercialization has reached such a level that even our Ukrainian, Russian citizens are more likely to maintain the health of their teeth (even with all the shortcomings of our medicine) than residents of the EU.
About the problem of migration, I generally keep silent. For those who think that there are too many visitors in Moscow, I recommend going to Lisbon. The first thing that comes to mind when you get to the streets of the capital of Portugal - all the former African colonies moved here, and the indigenous population fled.
And when you personally encounter this life full of cold but absolute and devoid of human warmth, you involuntarily begin to understand why the people of the GDR feel longing for a lot of past life - to celebrate collectively holidays, to travel around the country twice a year, communicate openly, show emotions and feelings.


And you realize: today's Russia is one of the few islands in the world, where spiritual qualities are still in price, where the principle of "man to man of wolf" has not yet completely absorbed society, where you can still find tremendous human responsiveness, sincerity, openness.
And today, tear us away from this beautiful people, take them away from us - I am sure that a full life will not come, but we will never find the lost unique human qualities.