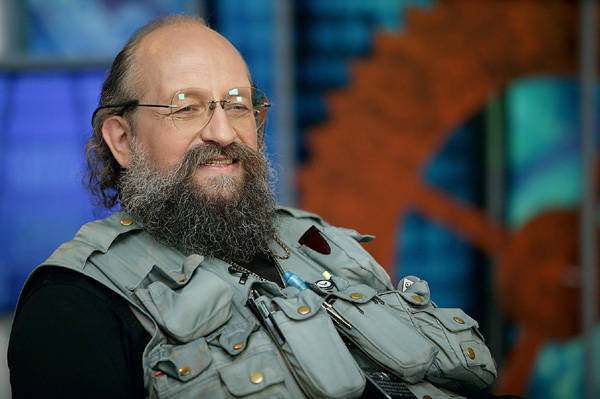 The media are transmitting a statement by the head of the Presidential Administration of the Russian Federation, Sergei Ivanov, that the personnel policy has been destroyed and must be revived, drawing on Soviet experience.
How effective was the Soviet personnel policy? Which of the personnel traditions of the USSR should be revived now, and what is unacceptable in modern conditions? These questions are answered by well-known analyst Anatoly Wasserman.
Social elevators do not work without "social garbage chutes"
Personnel policy in different periods of development of the Soviet Union was very different. At that time, there was a lot of concern for social elevators, but, unfortunately, they did not always remember about "social garbage chutes". Without them, the elevators do not work, because in those areas where they have to raise, there is no space left. The effective system of "garbage chutes" was only in the so-called Stalinist times, that is, from the middle of the 1930's to the middle of the 1950's. In these times, despite numerous legends, they were rarely arrested for failures, but they always and very carefully tried to remove people from positions they could not cope with.
This did not mean arrest. For example, the director of the Kirov factory Isaac Moiseyevich Zaltsman was appointed people's commissar of tank construction in 1942, since the Kirov factory was one of the country's main tank-building enterprises, and the famous tank town was formed largely based on the evacuated equipment of the Kirov factory. But, as it turned out, being a good director of the plant, Zaltsman did not pull the position of people's commissar, where it was necessary to coordinate the activities of dozens, and even hundreds of enterprises. It ended with the fact that after about six months or a year he was dismissed from the post, however, he was not returned to the post of director of the Kirov factory. There was already a man who coped well with his duties, but he was found the position of the head of another, quite large plant.
In Stalin's time, unwilling executives were fired.
This is a completely correct approach to business. This is the only way to overcome the action of Parkinson's law, according to which a person rises in a hierarchical system as long as he copes with his duties, sooner or later finding himself in a position he cannot cope with, but cannot return it to its former place, because it is already taken. As a result, he remains to sit on the post, where he does not cope! In Stalin's time, unsuccessful leaders were fired and tried to find a place that more or less corresponds to the former. This was done due to the fact that a lot of enterprises and organizations were created at that time, and it was possible to find suitable posts for competent people.
When the pace of construction of new enterprises slowed down a little, instead of looking for other ways of working for "social refuse chutes", this problem was completely stopped. Our management hierarchy has fallen under the Parkinson law. This shows that it is necessary to focus not only on the Soviet era as a whole, but on its quite specific period. So the statement of the head of the presidential administration is correct, but far from complete. It will be necessary to concretely specify it in order not only to seek and promote people who are coping with their responsibilities, but also to free up places otherwise.