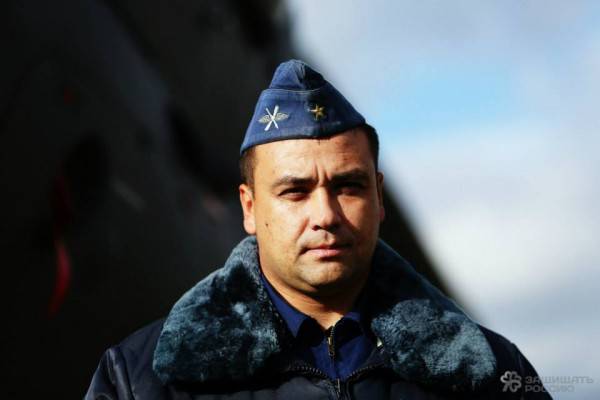 "In Russian aviation a lot of talented guys, so everything will be okay with her "
I realized that I would become a pilot, somewhere else in the sixth grade. Since childhood, dreamed about it. No, I have no military in my family. Just wanted to fly. It is on the helicopters.
When I first flew with an instructor, it seemed to me that I could never do that. We flew on MI-8. There you sit on the balcony, everything is glass everywhere, everything is visible all around. Already captured the spirit! Well, now it's all native, familiar. It's as if you get into a car and drive along the road. Enjoying just what you see. It's hard to convey emotions ...
I spent almost four thousand hours in the sky. Participated in hostilities. He was in Tajikistan as part of a collective peacekeeping force from 1999 to 2000. Was in the Caucasus, still often fly there. In Chechnya, I had five business trips from 2000 to 2003. And this year, as part of the so-called exercises "Frontier" we once again flew there. We saw Chechnya, which used to be, and which has now been restored.
For me, the best flights are at extremely low altitude. When you see everything in details, you pick up speed 220-230 km per hour. Some people catch the drive when rushing around the track by car. So in the helicopter. You manage it yourself, you see all the beauty from above. It is difficult to describe. Here, as in the saying: it is better to see once than to hear a hundred times.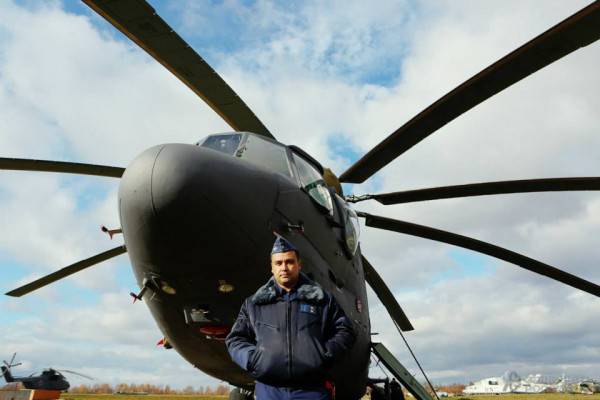 Probably every pilot has his superstition. I'm not an exception. Before the flight, I walk up to the helicopter, stroke it. This is not just a pile of soulless iron. He's alive. And generally, as you will relate to technology, so it will relate to you.
We also do not say the word "last." Only "extreme". Because the last is when you really fly last time, i.e. You will no longer work in aviation and fly. But it's too early for me to leave aviation. Much more can be done. And then go to civil aviation. Aviation is the main business of my life.
My favorite helicopter will forever be MI-8, on which I have been flying since 95. Later, in the course of work, I mastered many other helicopters, even, so to speak, bourgeois eurocopters. I never thought that in the armed forces we would fly on foreign helicopters, but life also taught this. It is impossible to compare them with ours, because the class of helicopters is absolutely different. They are even in different weight categories. Of course, the Eurocopters are very good, they have been produced since 74. There everything is computerized, everything is on automation. But they are not intended for freight traffic. Their task is to transport three or four passengers. And there are far fewer navigation instruments, and they are simpler. But the tasks on them and our helicopters are solved completely different. Our MI-26, for example, is capable of carrying 20 tons of cargo. Both on board the car and outside it.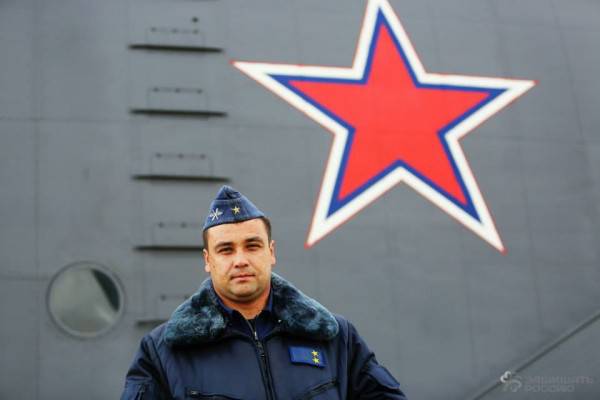 Now the problem of the army in the government is increasingly paying attention, so the situation is more or less normalizing. And then in the 90-ies it was insulting for our military forces, the prestige of the army then greatly fell. If in Soviet times a young man did not serve in the army, then he was considered somehow defective. And then, in 90, priorities somehow turned upside down. If you touch politics, it is clear why the army began to worry. So many problematic issues both within the country and with foreign partners. After all, many abroad believe that we undeservedly own such a large territory, we should share. Yes, even the development of oil shelves is also an attractive piece. This is purely political issues. Any power relies on force, on the army. If the army is useless, then you can not rely on it. Why is she needed then?
In families, the principle of continuity often works. Many of my colleagues have fathers pilots, military grandfathers. The whole dynasty develops. Often, people living in cities where there are military schools look at them, they like it. It is prestigious. My son is already the fifteenth year. But he does not dream of a military career. In childhood I wanted to become a doctor, but had already changed my mind. Most likely to be an economist. So in our family it's too early to talk about dynasty.
We must prepare a decent shift. Pilots who study should be in the end in terms of professionalism above their instructors. Some personal line has already been passed. It is necessary to make a decision about their future fate, activities. For example, prepare for the transition to civil aviation. And for this you need to leave behind a decent change. And it will be like a joke: while I was studying, I was asleep, I knew that they were guarding. When served - did not sleep, guarded. When I served, I stopped sleeping at all, because I know how they are guarded. I hope these are about us
stories
will never tell.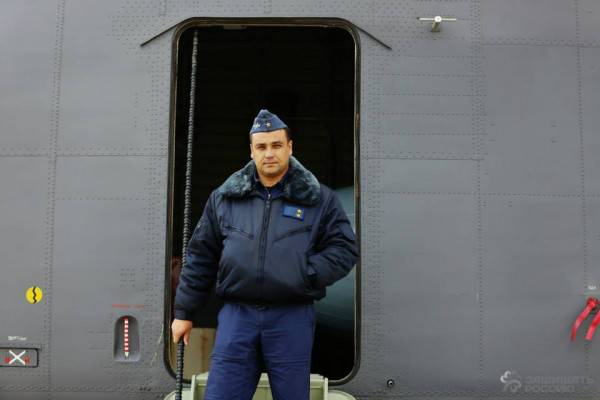 Polyakov Sergey Vladimirovich, 39 years.
Head of the department of the first research department of the military unit in Torzhok, senior instructor-pilot.