On the Chinese Internet forums, photos of another new unmanned aerial vehicle appeared, apparently preparing for tests. The new UAV is similar to the previously known images of the Xianlong UAV being developed in Chengdu. The UAV has the same scheme, the so-called "closed" wing, but there are noticeable serious differences, such as, for example, a different tail. Perhaps as the project is refined, did the developers change the original look of the aircraft or is it a parallel project?
For example, the model of the UAV "Syanlun"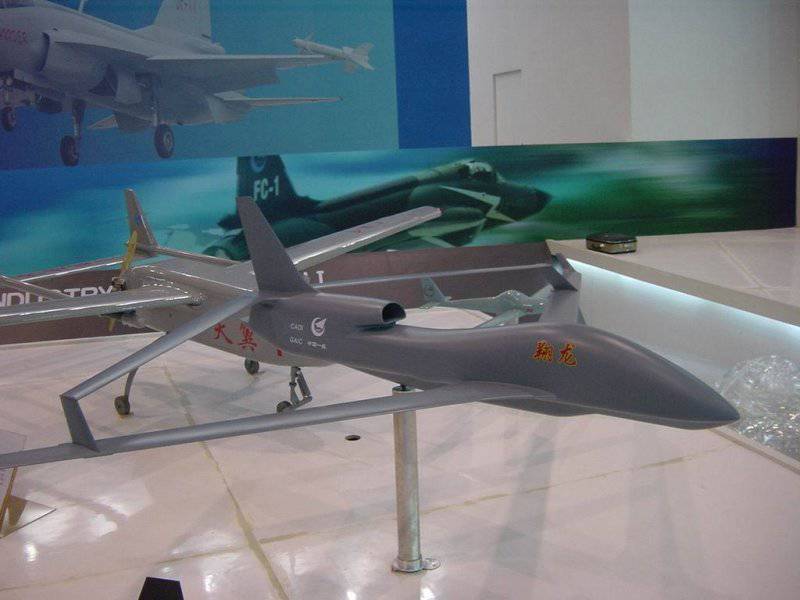 Static prototype "Xianglong"