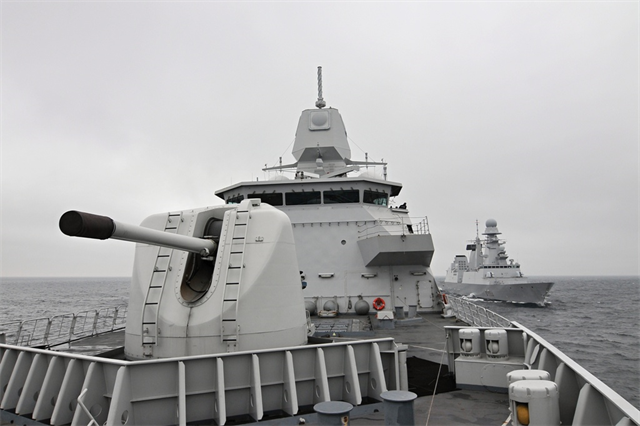 The biggest NATO exercises in Europe have ended since the end of the Cold War. They were called Steadfast Jazz - 2013 (Strong Jazz 2013), and were held on November 2 – 9 in the Baltic States and Poland. More than 6 thousand soldiers from all 28 NATO member countries took part in the "strong jazz". As well as the military of the three now permanent partners of the North Atlantic Alliance - Finland, Sweden and, of course, Ukraine.
After the exercises, Lithuanian President Dalia Grybauskaite stressed that all this jazz was evidence of NATO's firm commitments to protect Lithuania and other Baltic countries from any external threats. Naturally, we are meant by an external threat - and who else can threaten the small but proud Baltic countries?
In general, the NATO exercises in terms of time really looked like a response to the large-scale Russian-Belarusian strategic exercises "West-2013". In the course of these exercises, joint defense against the North Atlantic Alliance was developed. The venue (theater of operations) was the same - the Baltic Sea and the Belarusian-Polish border. And right before "Strong Jazz," we generally arranged a demonstrative rehearsal of a nuclear war - testing the nuclear deterrent combat readiness with a training retaliatory nuclear strike, with missile launches from the territory of Kazakhstan and with the departure of strategic missile carriers into the waters of the Caribbean Sea.
The script of "Strong Jazz" also looked purely defensive against the "aggressive Russian bear". Poland suffered a large-scale attack (and certainly not from aliens). And the defender of all offended - NATO - responded to the aggressor of all calibres: he struck a conditional retaliatory strike on the entire depth of the European part of Russia. A "defensive" blow to Russia and Belarus was naturally dealt with from the NATO bridgehead in the Baltic States and from the territory of Poland involved in NATO military structures.
Apparently, by the way, Polish national-preoccupied hooligans and football fans confused with reality the scenario of NATO exercises worthy of Hollywood blockbusters. For a whole week (and even after the exercises), the Polish media discussed virtual aggression between us and Poland. Presumably, it was under the impression of such an extraordinary event that the most unbalanced personalities also decided to take part in the "battle of good and evil." Naturally, in an accessible way - pogrom near the Russian embassy. So to say, also "gave jazz."
But God is with them, with the Poles. Let's try to figure out what's going on. And why the trenches of the Cold War are once again digging on our borders. Maybe we are really so aggressive and terrible, trying to enslave the entire "civilized world", like some cosmic tentacle scum from the same Hollywood films?
On the one hand, the Russian-Belarusian exercises and especially the exercises of strategic nuclear forces can easily be used against us. Say, "we said - the Russians are going to fight with us and even with nuclear
weapons
threaten "! Well, who will be interested in the tasks that we actually worked out on the exercises? They took place on the Belarusian-Polish border and on the Baltic. That is, on our borders with an exorbitantly enlarged NATO. So, you can rant about the fact that Russian gathered to attack Europe.
And even the most balanced assessments of our defensive exercises come out under the heading "The Russians really think that America will attack them." Polish military expert Andrzej Wilk rightly notes that "... NATO becomes just a sign under which the US and its satellites are trying to shape reality, while harming any interests of Russia." Yeah, right. American reality in Europe is really some kind of its own. And if in this "reality" we are going to invade Poland, then it is somehow too virtual. Does she harm us? At least, our diplomats in Poland and Holland no longer feel safe. And then - depends on the perseverance of the creators of this reality, in which - we are enemies.
Well, what about our idea of ​​reality, and the threats to our security from the "civilized world"? Perhaps our fears about the western military bloc on our borders are just a phobia, a property of our natural savagery and suspicion? Well, like "Russians like to live in the trenches, fearing their neighbors and strangers". After all, all residents of Eastern European countries that have recently become members of NATO are the sweetest, cultured people. Well, who can they threaten? It's just some kind of wildness, to assume that the United States - a stronghold of democracy and "universal human values" - can attack someone. Right?
Well, maybe, in fact, NATO expanded and directly approached our borders without any military tasks. Just. And those tasks that were worked out during the course of "Strong Jazz" should in no way alarm our barbaric suspicion. What tasks? Nothing special! Deployment of NATO Allied forces eastward, destruction of Baltic ships
fleet
at the bases, blocking the Kaliningrad region, delivering air strikes at command posts and the airfield network in our territory, sending sabotage and reconnaissance groups to the Kaliningrad, Pskov, Novgorod, Leningrad regions - all these are purely humanitarian and defensive tasks. In their reality - probably it is. But in general, this is very similar to the preparation of a military attack, which will become possible if our nuclear potential or internal unrest is neutralized.
Well, or if we suddenly attack Poland - in alliance with aliens.
Meanwhile, the "West-2013" scenario was significantly less fantastic than the "Strong Jazz" scenario. And certainly purely defensive. Considered options for joint action in the event of a coup attempt in Belarus and the Kaliningrad region. And if these attempts tried to support from the outside, then NATO would have to explain where their zone of responsibility ends and our internal affairs begin. You must admit that the last decades this block deals only with those that support all kinds of revolutionaries and terrorists. Moreover, it supports real, and not in the "Red Alert". And the Strong Jazz teachings fit in with this development of events.
... So who likes to live in the trenches? Us or peaceful Europeans? No, we understand that, as members of NATO, they do not wish evil to anyone. Romania does not want evil, which recently allowed the Americans to deploy missile defense facilities on its territory. Germany, Belgium and Italy, on the territory of which the Americans still hold about 200 tactical nuclear charges (the exact number of US nuclear weapons in Europe is classified), do not want evil. The Americans themselves don't want to be evil, who shouldn't be so afraid that they don't even need to pay attention to the program for modernizing their nuclear weapons deployed in Europe. It is clear to everyone that it is necessary for something very civilized, and even, probably, ecologically-humanitarian.
Well, what do we do with all this? Stubbornly continue not to notice? And do not scare anyone with your teachings and even more so with nuclear potential? Well, so that peaceful Europeans do not accidentally decide that it is necessary to exterminate all our diplomats in response to our next imaginary attack. Let them indulge themselves, work off the operations of the united armed forces of NATO against us, and do not fear retaliatory attacks. They do not like to live in the trenches?
But generally, European public opinion is not our headache, but their own. And American nuclear weapons, along with elements of missile defense, and complicity in "humanitarian bombing strikes" around the world, and the training of terrorists are also their own concerns. This is their reality. And our responses, including targeting nuclear weapons to quiet European towns, are attached to it for free. If Europeans like to be afraid of their neighbors and strangers, let them climb into their trenches again.