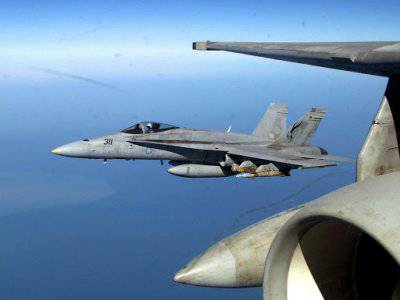 Two training aircraft BAE Hawk Finnish air force collided during the flight. Reports about it television channel Yle.
The incident occurred around 12: 13 local time near the town of Kauhava, in the west of the country, where the Air Force flight school is located. Aircraft collided during the execution of the planned flight. The pilots managed to eject.
As stated in the command of the Air Force, both pilots have already contacted, rescuers sent to them. The causes of the collision are not yet known.
At the aerodrome of the flight school of the Finnish Air Force, the 41 Squadron is based, consisting mainly of BAE Hawk aircraft. Part of the machines purchased in 2009 g. In a used form from Switzerland.
Recall that in August 2010, during a training flight, two Greek Air Force fighters collided - single and double F-16. The disaster occurred southwest of Crete. The pilots of the two-seater aircraft managed to eject, they were hospitalized with serious injuries. The body of the third pilot rescuers found in the sea.
In September of the same year, two MiG-21 aircraft collided during an exercise in Croatia. Both pilots managed to eject, as a result, none of them was hurt. Despite this, the pilots were sent to the hospital so that they would undergo an additional examination.