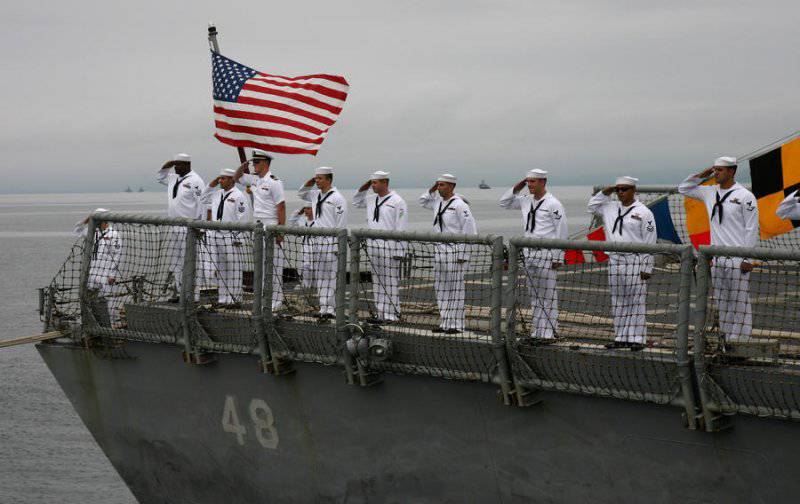 Three senior officials from the leadership of the US Navy spent $ 1,6 million on the production of silencers for the US Navy special forces rifles. However, the contractor was the car service master in California. Staff
naval
the administration paid the mechanic $ 8 thousand for the work, and assigned the rest.
Persons involved in the investigation of the plundering of funds were three senior staff of the US Navy, The Washington Post reports. According to the newspaper, one of them is the deputy head of the fleet planning department, David Landersmann.
Landersmann learned that the fleet needed silencers for special forces rifles. The production scheme seemed simple to him, and he offered to participate in the fraud to his brother Mark, who owned a car repair shop. Mark agreed to participate in the scam, the newspaper said, citing its sources in the US Navy.
After that, David Landersmann organized the signing of a contract to develop the latest silencers for special forces rifles. The contract cost involved allocating more than $ 1 million for "development, risk assessment and research."
The contract was approved by fleet intelligence leaders. After that, the funds for the execution of the contract were transferred to a large firm CACI, which executes contracts for the Pentagon. In turn, the company, in consultation with the intelligence officers, transferred the contract to the firm that was created by David's brother, Mark Landermann.
Landersmann Jr. received the funds of the Navy. In coordination with his brother, he created a scheme for the production of silencers for special forces. After that, Mark Landersmann handed over the drawings to his auto repair shop master Carlos Robles. He asked the master to make "silencers for specific engines." Robles was happy with the extra work and produced more 300 engine silencers for $ 8 thousands.
All participants in the multistage scam will be brought to justice, notes The Washington Post. High-ranking intelligence officers have already acquired lawyers and refuse to talk to the press about the silencers for special forces rifles.
This is not the first scandal in the leadership of the fleet recently. At the end of last week, reports appeared in the American press about the start of an official investigation against Vice-Admiral Ted Branch, head of the fleet intelligence service, and his subordinate Vice-Admiral Bruce Lawless. They are accused of receiving a bribe from one of the large firms that works with the US Navy.