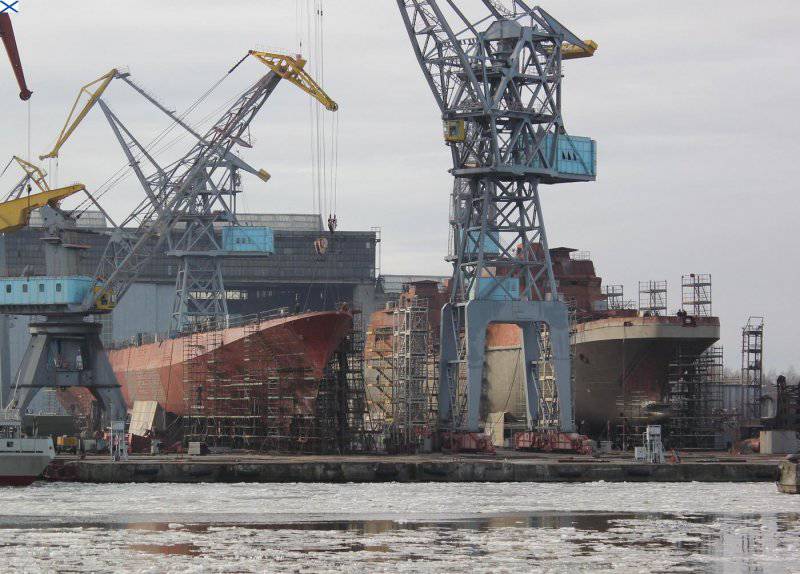 Until the end of the year, the Navy will take on the 32 ship and vessel, including tugs, boats, rescue ships and corvette ships. This was announced in St. Petersburg by the commander-in-chief of the Navy, Viktor Chirkov, the BaltInfo correspondent reports.
Currently, the Navy continues to work on the construction of frigates and patrol ships at the Yantar plant, as well as submarines. "Every day we test ships, submarines and sea
aviation
, as well as coastal missile systems, "Chirkov emphasized.
Among other things, in 2013, tests of two nuclear missile submarines of the 955 "Borey" project should be completed. According to Chirkov, the tests have ended on one of the submarines, and now the deficiencies are being rectified, and the second is still in the test. It is expected that in November-December the nuclear rocket submarine "Alexander Nevsky" of the 955 "Borey" project will be accepted into the Navy.
Currently, only one submarine of the Borey project, Yuri Dolgoruky, is in service with the Navy; the testing and construction of the Alexander Nevsky, Vladimir Monomakh and Prince Vladimir is expected to be completed. The laying of the fifth submarine "Alexander Suvorov" is expected in 2015 year.