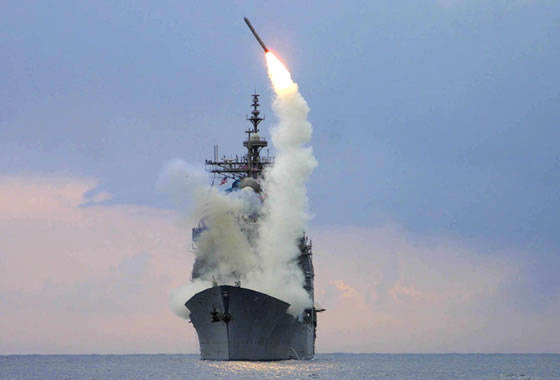 Command
aviation
The US Navy announced the delivery of the 3000th Tactical Tomahawk cruise missile (TACTOM) by Raytheon Missile Systems.
For reference: The US Navy 2000 missile received the 2010 of the year in February.
TACTOM, which has the designation "Tomahawk" Block 4, is a long-range cruise missile designed to attack ground targets.
KR "Tomahawk" is constantly being improved and remains one of the main weapons systems of the US Navy.
The maximum range of the KR flight "Tomahawk" Block 4 exceeds 1150 miles. The missile can be equipped with a nuclear, conventional unitary or cluster warheads. The launch of the KR can be carried out from the board of surface ships and submarines. From the moment of putting into service in combat operations, more than 2000 Tomahawk missiles were used.
The KR "Tomahawk" Block 4 is equipped with a two-way satellite data channel, which allows the operator to correct the route during the flight and redirect the missile to a new object, as well as receive data on the results of fire damage. This feature also allows the CD to patrol in the designated zone while waiting for the target to enter it.
Missile adopted by the main combat ships of the US Navy, as well as the US Navy and US submarines of the class "Los Angeles", "Virginia", "Ohio", "Estyut" and "Trafalgar".