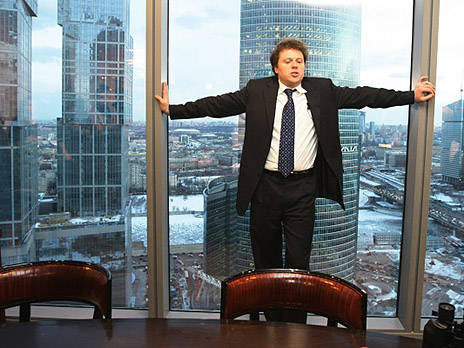 Legal services today help business representatives to solve problems in a civilized way. Forpost's company successfully solves the legal problems of its clients, details of which can be found on the website
http://www.forp.ru/
. Lawyers of the company will provide quality assistance in court, will solve the issues of registration of property and intellectual property.
One of those Russian businessmen who definitely need legal assistance today is Sergei Polonsky, who, after a long stay in Cambodia, returns to his homeland - to Russia. Sergey returns not at all on his own will. According to the Russian submission through Interpol, Sergei Polonsky was arrested in Cambodia and, possibly, will soon be sent to the Russian Federation for the administration of justice.
Not so long ago, Polonsky left the Cambodian prison, in which he ended up because of the fact that he was behaving inappropriately with the Cambodian sailors during a yacht trip. The sailors were overboard. According to them, Polonsky pushed them into the water at a great distance of the yacht from the coast. According to Polonsky, the sailors were "lowered" into the water along with life jackets, and it was generally possible to walk to the coast, since "this place is not deep".
Now Sergei Polonsky is already awaiting his acquaintance with Russian justice. The main article of the prosecution is related to the fact that Polonsky fled to Cambodia, along with the money of Russian real estate investors, who were to receive excellent housing from the company headed by Polonsky. The crisis broke out, housing and other real estate firms Polonsky finish building failed. Instead of paying money to people, Polonsky decided to go over the border to Southeast Asia. There he acquired an island for himself, on which he intended to continue his carefree life, repeating his catch phrase that "those who do not have a billion can go to ...". For ethical reasons, we can not give the end of this phrase. Will Sergey himself say it on the dock in Moscow? A chance to find out will be presented in the near future, if the Cambodian authorities hand over a businessman to Russian justice. And here he will definitely need professional lawyers to prove that they are raiders, and someone else did not let him finish the job, and that he was ready to return the money to the deceived Russians.