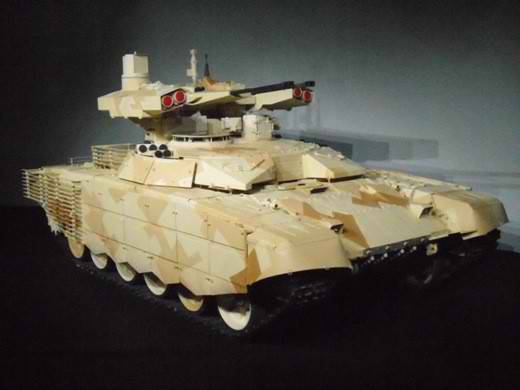 Support combat vehicle options developed in Nizhny Tagil
tanks
are of great interest to the armed forces of different countries. The first country to purchase BMPT in Russia was Kazakhstan. The military of this state very highly appreciate this machine.
As Major General of the Kazakh Armed Forces Talgat Zhanzhumenov told in the studio of the BNews.kz portal, "this is a universal tool that allows 2-2,5 infantry combat vehicles or 3-4 BTR to be replaced in their combat potential."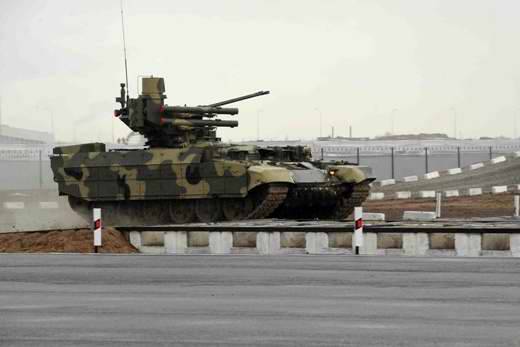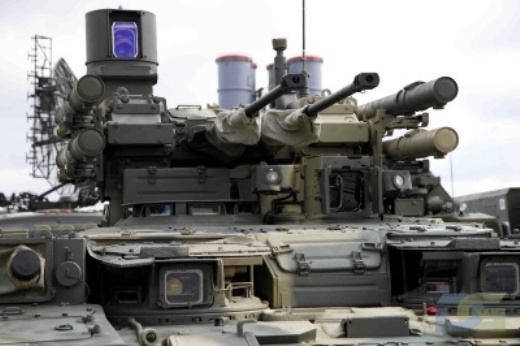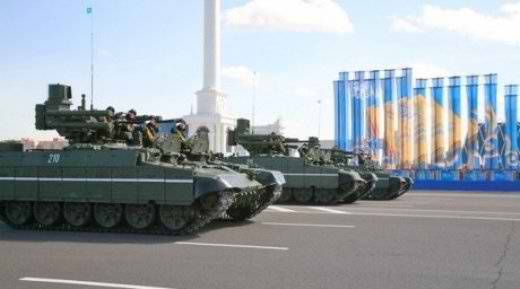 Therefore, it is expected that in the near future the old versions of the main battle tank T-72 at Kazakhstani enterprises will be redone in BMPT. Recently, Kazakhstan Engineering JSC and Uralvagonzavod Research and Production Cooperation OJSC signed a Memorandum of Cooperation.
Given that Kazakhstan has about 1 thousands of seventy-two hundred, it is possible that over time it will be possible to jointly sell BMPT-72 to the countries of the CSTO, as well as abroad.
About what will be the version of the machine based on the T-72, told at the recent Nizhny Tagil exhibition "Russia Arms EXPO-2013". It was here that the premiere of the BMPT-72 tank support fighting vehicle took place.
This version takes into account the experience of creating and using the first version of BMPT. The result was a new car with increased tactical and technical characteristics. The BMPT-72 weighs 44 tons. Armament: two twin automatic caliber small-caliber guns 2А42 with ammunition in 850 shells. There is also a PKTM machine gun paired with guns, equipped with an automatic reloading device. His ammo 2100 cartridges.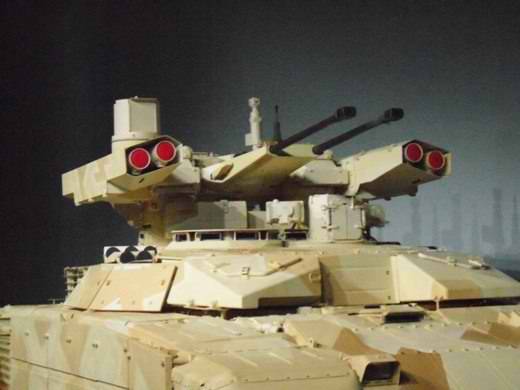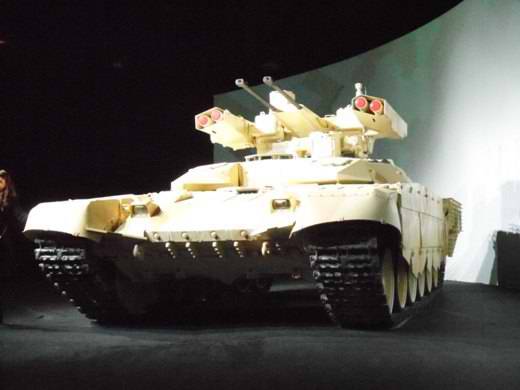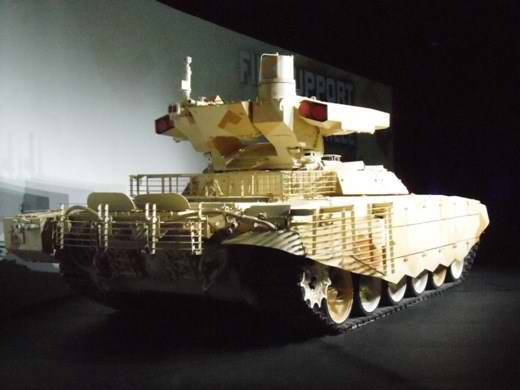 In two (unlike the former, protected) launchers, 4 anti-tank guided missiles are deployed. They are able to hit the enemy at a distance of six kilometers.
A modern multi-channel aim-gunner-operator complex is equipped with a thermal imager, which allows detecting enemy tanks at a distance of three and a half kilometers at night.
Panoramic sight of the commander allows him to carry out a circular review and, unlike the first generation BMPT, is also equipped with a thermal imager, which greatly increases the commander's ability to counter targets at night and in poor visibility conditions.
To enhance security, BMPT is equipped with a modular dynamic protection, which allows you to fend off most of the existing threats, as well as lattice protivokumulyativnye screens. Inside the BMPT is reinforced with special anti-splinter screens. All this, as well as modern fire-fighting equipment, dramatically increases the survival rate of the vehicle and its crew on the battlefield.
If we talk about mobility, then on BMPT-72, depending on the customer's wishes, it is possible to install hp 840 or 1000 engines. Maximum speed on the highway - up to 60 km / h. The machine can overcome water obstacles to a depth of 5 meters. Power reserve up to 700 km.
The machine has an auxiliary diesel generator. It is also equipped with the latest communications.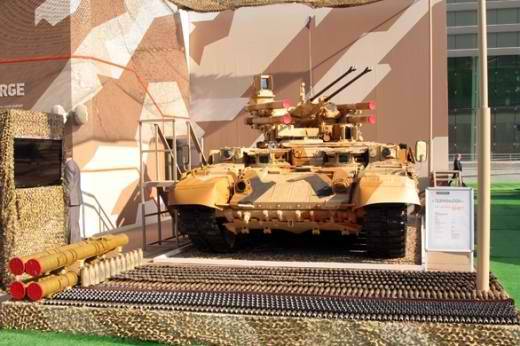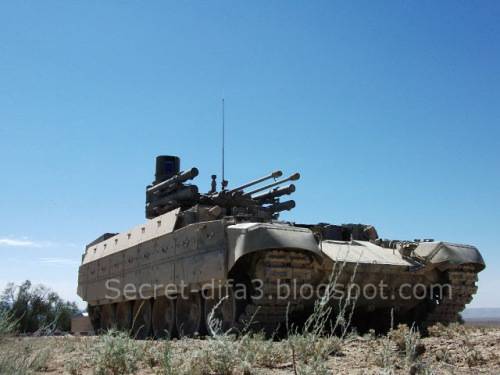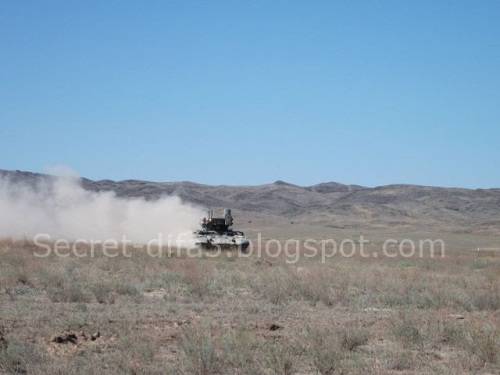 The most interesting thing is that in addition to the T-72 in BMPT, you can turn almost any tank, both domestic and foreign production. So the Russian representatives offered Peru to convert part of the existing T-55 into combat vehicles of this type.
According to military experts, the BMPT would be very useful to those states that reflect the aggressive attacks of world terrorism. Three hundred BMPTs would help Syrian government forces completely reverse the situation in this military conflict. The Syrians have a lot of outdated tanks that could be successfully converted into such anti-terrorist vehicles.
Recently it also became known that Algeria conducted a BMPT test cycle in order to familiarize and demonstrate the combat and operational capabilities of this vehicle before concluding a contract.
So, undoubtedly, BMPT and BMPT-72 expect success in the international arms market and we, it is very possible that we will soon hear about new contracts concluded.