The other day I was asked to make an introduction to the topic before the TV show "Son of the Father of Nations". Answering the questions of Channel One, I noticed that in the Stalin era, not only the father was responsible for his son, but his son was responsible for the father. And it was right, because if the father was, say, a corrupt official, the son could not help but understand where his father got such "big money". Moreover, if the son used this money and was silent, then such a son was an accomplice of his father's crimes and also had to answer before the law!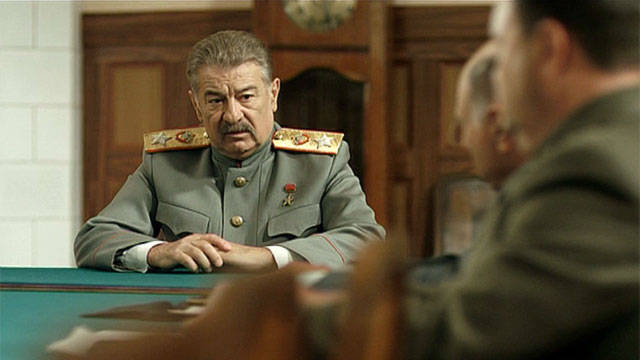 Friend's story
These thoughts brought me memories of the twice Hero of the Soviet Union, pilot Vitaly Ivanovich Popkov, who had a monument erected on one of the central squares of Moscow during his lifetime.
"A friend of my childhood," Vitaly Ivanovich told me, "was Stalin's son Vasya. We made friends thanks to Joseph Vissarionovich ... I had a brother Boris. Parents who worked on the Black Sea gosdachs told us that when Stalin arrives, we would not get in his eyes and not interfere with rest. And now Stalin arrived ... A guard walked in front and showed outsiders to leave. We also moved away, but as soon as Stalin approached, they rushed towards him: "Hello, Uncle Stalin!" Stalin greeted him with surprise and said: "Who are you?" We blurted out everything in one fell swoop. And we stand. We are waiting for what will happen next. And suddenly Stalin asked his brother: "Do you know who this is Chamberlain?" My brother, even though younger than me, did not hesitate and said: "But what about ... Chamberlain threatens to war his habit. Soon we will send him to hell for kulichki!"
- Ltd! - Stalin was amazed, - look, what competent ... Chocolate you want?
- We want.
- Then help yourself! - Stalin took from the assistant two bars of chocolate and, smiling, gave us. - Well ... Come for a visit - let's talk more about politics.
- How come? - we ask. A frightened guard stands behind and threatens with a fist, they say, so that your spirit does not exist. Angry like that. We see: bad thing. Will tell parents. There will be such a thrashing that they can put a castle under one lock. Suddenly, the brother says: "And that uncle over there ... (Stalin looked at the guard - he immediately broke into a smile.) Now he is smiling. And when you don't look at him, he waves at us with his fist ..." Stalin looked again on the guard, and he understood this as an indication not to touch us. Later, we realized: apparently, Stalin hoped that my brother and I could become good friends for his son, and thus the issue of Vasya's arrival, who didn't want to leave for the holidays from Moscow, where he was left to himself, was resolved. Now he will not say that in Sochi he has no one to spend time with ...
Vasya was always seriously preparing for meetings with his father. He wrote cheat sheets with formulas in physics and mathematics, and not just anywhere, but on his knees, elbows, and in general on such places where he could spy inconspicuously, if Stalin suddenly began to test his knowledge. Vasya has repeatedly told me that he is very afraid of these paternal exams.
During the war, I served Vasya in the 32 and the Komskek guards regiment. There happened that ill-fated "fishing", about which to this day a lot of rumors. Now I confess that I was the organizer of that "fishing". I agreed with the engineer of the regiment to equip any explosive device, which can be lowered into the lake, blow up and thereby silence the fish. I also asked: "What will we jam in - with a tolom or a grenade?" And he answered: "What a grenade ?! "Eres" - missile - omit. It has almost a hundred pounds of explosives. It explodes - the fish will be ... a wagon !!! "Well, they rushed ... Of the nine" anglers, "six were injured, the engineer was killed. I did not get hooked, but Vasya didn't take off his heel. The pain was such that he groaned incessantly. Frightened - after all, the incident concerned Stalin himself. I called the commander of our air army, M. Gromov: "Here, on a fishing accident, something happened. There are wounded. In particular, Stalin ... Vasily. " Gromov, perhaps, didn't lose consciousness: "Who organized this fishing? !!" Ask who, few will dare to confess ... Well, and ... I also say, they say - He ... Because I understand that the commander will not be able to ask as from me. Gromov says: "I take off ..." Flies in on his Douglas. Enters the hospital. There Vasya lies groans. Gromov there and then on his plane to Moscow. Experienced - be healthy! I thought that his hat would fly off. Nothing. It cost.
A commission arrived from the Commander-in-Chief and from the Central Committee. They freed Vasya from his commanding office - they said they were completely decomposed, drunk, etc.
(Here I could not stand it and ask Popkov: "And what, did you really drink much?" To which he replied: "Not e. Not much. Well ... as usual. Well, what was supposed to be ... in combat work - on 100 grams ... ")
Svetlana wrote in her letters that brother, i.e. Vasya, drank a lot. And I would not say that. She exaggerates everything. You know, Vasya drank like almost all pilots. And I told this directly to Svetlana, when, after her return from abroad, I read these her "Letters to a friend". I also told her: "You write that he had no friends, but sycophants ... What kind of sycophants ?! Say, Vsevolod Bobrov is a hockey player and a world-famous football player. Did he have to - fawn? Not! Or People's Artist Nikolai Kryuchkov ... They flew with Vasya to rest together in Sochi, in Bocharov Ruchey. Kryuchkovu fame and influence, and without Vasya enough. If you have no real friends, then do not consider that Vasya didn't have them either ... "
Vasya has not been here for so many years, but I still go to his grave! And after all, I'm in my ninth decade ... I do not forget my commander and childhood friend. Recently, on November 21 2002, his remains were secretly brought from Kazan and reburied at Troyekurovskoye Cemetery.
Evidence of time
"How many people have suppressed, creepy! I even quarreled with Khrushchev.
(Khrushchev was the chairman of the Commission on the organization of the funeral of IV Stalin, and it is he who is responsible for these victims. -
Author.
)
There was a terrible case in the House of Unions. Comes old woman with a stick. At the tomb in the honor guard are Malenkov, Beria, Molotov, Bulganin. And suddenly the old woman said to them: "They killed you, bastards, rejoice! Damn you! "
(From the decoding of the conversation of V. Stalin with the driver.)
"To the question" What was I sitting for? "V. Stalin answered:" For my language. At all, he reminded Beria that he was a rapist, and Bulganin was a big womanizer: he presented an apartment with expensive furniture to Moscow to her mistress ... Father was ditched and now they are being bullied, and my father's feet are still warm. "
(From the memories of friends.)
In the March days of 1953, when Stalin was already dying, one of the doctors showed Vasily blood tests, from which it followed that poison was found in Stalin's body! And for all of them, Vasily began shouting that his father had been poisoned ... At first, the top management (especially Beria, Malenkov and Khrushchev) tried to explain this by saying that Vasily was again drunk and carrying nonsense. However, when, after the funeral, Vasily began to say that he would meet with foreign correspondents and show them his evidence of the murder of his father, the new top decided to put him in jail. So Stalin's son turned out to be an "enemy of the people" spreading anti-Soviet fabrications. He was arrested. 28 April 1953, two months after the death of the father, began a long prison imprisonment, and then ... a reference to Kazan, ending with the death of Vasily. This is the most common version.
Vasily himself, renamed after being imprisoned in Vasily Dzhugashvili, described the incident differently. What I am writing here, Vasily told his last wife, his wife - to his daughters, and his daughter - to me.
So, they took him into custody much earlier than the official search paper and subsequent arrest were issued. This happened in the hospital, where he got from the funeral of his father. Having lost consciousness during the funeral procession, Vasily fell down, broke two ribs and found himself in a hospital bed ... And he was put behind bars!
The search at the place of residence was indeed carried out on April 28. However, the document was signed on April 29, and could generally be dated May, since the order read: "May ... of the day of 1953" without indicating the number, i.e. number, as they say, put it down yourself! They planted, but (!) The trial was not. All cases are drawn up ... as if in between times. So Vasily Iosifovich became the "enemy of the people." So he died ...
For more than a third of a century, the last wife fought for his rehabilitation. But what the wife failed to do was made by friends. At the end of 1999, Vasiliy Dzhugashvili (Stalin), who was the "enemy of the people" all this time, was again recognized as a normal Soviet citizen. Rehabilitation facilitated the transfer of his ashes from Kazan to Moscow. This I know, as they say, firsthand. Rehabilitation and reburial became possible with the knowledge of the highest authorities (in particular, thanks to Sergey Ivanov, then Minister of Defense, now head of the presidential administration).
Reburial was achieved by the adoptive daughters of Vasily - the children of his last wife Maria Ignatievna Sheverginoy (according to her previous husband, Nuzberg), who took the last marriage name of Dzhugashvili ... Daughters reburied Vasily Iosifovich next to his mother, who all her life sought this reburial and did not live to him year. According to the cemetery servants, daughters are modest people. Kinship with Stalin do not boast. Grave stepfather visit systematically. Therefore, the grave is always in colors.
However, they call Vasily Iosifovich affectionately - "father". And they are represented by patronymic as his direct children: Tatyana Vasilyevna and Lyudmila Vasilyevna. I was convinced of this by meeting with them at the new grave on the day that Popkov arrived with "carnations" to "visit" a friend ...