The main goal of the reforms of the Armed Forces of Russia is to transfer all units to constant alert, said Defense Minister Sergei Shoigu on Saturday. "This is a big job - preparing the Armed Forces to repel all sorts of threats. In essence, we must, in the end, understand where we are and what we can do," he said in an interview with the program "News on Saturday with Sergey Brilev" on the TV channel "Russia 1", which was broadcast to the Far East.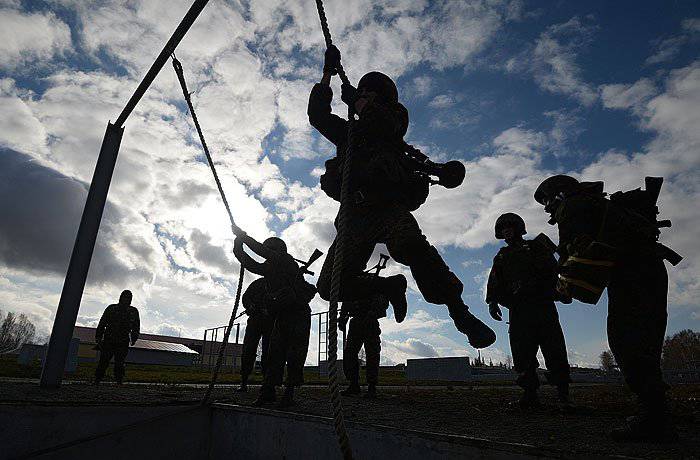 The minister stressed: "All this is being done under the leadership of the Supreme Commander. The main goal of this reform is to ensure that all units are constantly operational."
Shoigu also noted that Russia is renewing its presence in the Mediterranean and in the North, but does not leave the "far abroad" as well.
The head of the ministry said: "We returned to constant patrols in the Mediterranean, we returned to the North. It is very difficult to deal with these issues in the land of Franz Josef (New Siberian Islands)." "Of course, everything that is called far abroad is not ignored. The heat does not subside. I mean everything connected with the Persian Gulf ... North Africa, Central Asia, of course, we cannot stand aside," added he.
Shoigu also noted that the main enemy for Russia today is international terrorism. "Maybe this is a boring and banal phrase. But in reality, this is international terrorism, which exists in Syria, which is in Afghanistan today, in Mali, in Libya," the military minister said.
Among the threats, the minister named the upcoming events in Afghanistan in connection with the withdrawal of the coalition forces and the expansion of NATO.
Shoigu said: "The second threat (for Russia - IF) is 2014 year, Afghanistan, the third is the approach of NATO to our borders, this is a continuation of NATO expansion, in our opinion, absolutely unreasonable. We all say this, but it all continues."
The head of the military department also said in an interview that the recruitment plan for contract service in the Ministry of Defense was fulfilled by 106%; in 2013, more than 60 thousand servicemen were recruited to serve in the troops.
The Minister stressed that the Russian army will not be completed only with contract soldiers. "In order to have an exceptionally professional army, we have a very large territory. Based on this, we must be able to mobilize, and in order to mobilize, we must have a mobilization resource. For this solution, there is a policy of creating four reserve armies," he said.
The head of the department noted: "By 2020, we'll get away from the combat use or use of the Armed Forces in the military actions of draftees. Today we know for sure how many contract servicemen there should be in the army."
According to Shoigu, all conditions for life should be created for contract employees.