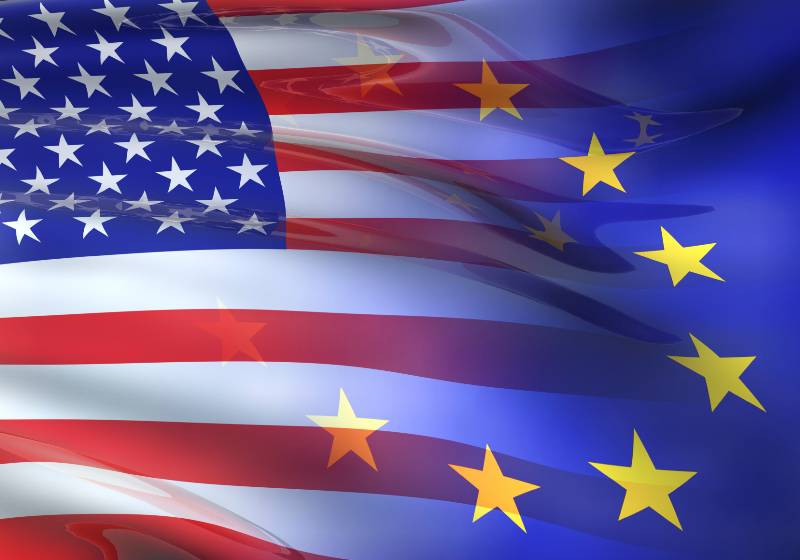 Among the several hundred militants killed this year in Syria, in addition to people from neighboring Arab countries, there are also citizens of Great Britain, Ireland, France, Denmark, Bulgaria and Australia. More recently it became known about the death of American Nicole Mansfield in Syria, who converted to Islam and fought on the side of the so-called opposition. Why are there increasingly more neophytes among Islamist fighters - new converts Muslims, formerly Christians, and even atheists? What makes them take in hand
weapon
?
From rappers to militants
Until recently Denis Kuspert was known in Germany as rapper Deso Dogg. The fruit of the fleeting love of a German and a hot guy from Ghana, who ran away before little Denis learned to walk. African father left his son for memory only dark skin color and wild temper, which even his stepfather could not curb - an officer of the US Army.
Unusual for Germany appearance and unbridled temperament helped Cuspert to become a popular rapper. But because of his aggressiveness, he constantly got into unpleasant
stories
. A lover of women, drugs and racing cars, he participated in robberies and fights, for which for some time he was even in prison. His dissatisfaction with life in Germany, Kuspert first splashed out in songs. In one of them, he compared West Berlin with the Wild West, where only bandits and corrupt officials can survive. "Here, mothers sell children for hashish, but nobody cares about that!", Read Kuspert in recitative. And three years ago, the rapper suddenly hit the religion, changed his name - first to Abu Malik, then to Abu Tala al-Almani and went to Syria to fight on the side of the rebels. Now Cuspert is wanted by the German police for possible involvement in a massacre in Homs province, where 680 local Christians were killed.
Many in Europe fear that for Kuspertom by hundreds of new followers of radical Islam. Now the ranks of the Syrian rebels fighting, according to various sources, from German 100 200 to neophytes. But whether there will be! Video about Kusperta stay in Syria for the very first day looked more 20 thousand Europeans!
Such activity causes alarm not only among the special services, but also among religious scholars. "The events in Syria testify to the strengthening of the Wahhabi movement: its supporters see no difference between men, women and children, armed and unarmed - anyone who adheres to a different faith can and should become the goal of the Wahhabis. Most Germans do not understand the threat that comes from them, because no one talks about it, "says Islamist Mehdi Chahrou.
Intelligence agencies fear that, having gained combat experience, the neophyte radicals will return to their homeland and will become the basis for the deployment of terrorist organizations in Western Europe. Abu Tala - Kuspert does not hide his intentions and in a message from Syria he says to his compatriots: "You no longer have security, you will no longer live in peace, because you have taken our world away from us for a long time. I appeal to Merkel and all her ministers: you spend jihad in our countries, and we will bring jihad to your countries! "
White Widow
Unlike Kusperta, Briton Samantha Lyutveyt was a good girl: raised in a strict family of a soldier, brought up in the best British tradition, she honored his parents adored group Spice Girls and sighed dreamily, looking at a photograph of David Beckham, hanging on the wall of her room. When Samantha knocked 17 years, she met on one of the websites with a pretty mulatto named Jermaine Lindsay, who proved adept al-Qaeda. Under his influence, Samantha became vahhabitkoy. Three years after they married dating.
In July, 2005, Lindsay blew himself up in a London subway (26 people were killed in the attack). After his death, Samantha received the nickname White Widow. During interrogation, she categorically denied that she knew about the impending terrorist act, she was believed and released. But then, according to intelligence, Samantha became a recruiter for terrorists in East Africa. She led a detachment of female suicide bombers and was the official representative of the Al-Qaeda's Somali wing, the al-Shabbab group. And in September of this year, the whole world found out about White Widow: it was she who is called the main organizer of the massacre arranged by the radicals in the shopping center of the Kenyan capital Nairobi. In the diary of Samantha, discovered after the terrorist attack, there are such lines: "Recently, my beloved man talked with my 8-year-old son and 5-year-old daughter. He asked them what they want to be when they grow up. How happy I was when both replied that they wanted to be Mujahideen ... Allah blessed me and presented me with a better husband, who lives the life of a Mujahidin, pointing out the wrong way to everyone the wrong way - the way of death ".
On the threshold of Eurabia
We can say that Europe has done everything to nurture the seeds of Islamic radicalism in their territory. For example, before 2005, Britain not only opposed the Islamic fanatics, but even patronized them. It was supposed to allow intelligence agencies to keep under control the radical organizations. After all, if you give them the opportunity to act openly, they will always be in sight, Britain also turn them into friendly territory.
Around the same time, Professor Sir David Logan, a professor at the University of Birmingham, former British Ambassador to Turkey, said in an interview with However, that "the British are not afraid of a new wave of immigration from Muslim countries. Rather, they see in it the possibility of renewal. " "In order not to turn into an old white Christian society," he said, "Britain should be open to Islamic migrants. They give the elixir of youth to the aging kingdom. " Only after the explosions in the London 2005 subway, did the attitude towards terrorists change. However, many militants of Chechen gangs, including Akhmed Zakayev and Doku Umarov, still feel at ease in Europe.
A couple of years ago, the book "The Self-liquidation of Germany" by the former Bundesbank board member Tilo Sarratsin made a lot of noise in the world. "I do not want the country of my grandchildren and great-grandchildren to become predominantly Islamic. I do not want women to wear headscarves, and the general rhythm of life would be determined by the shouting of the muezzins, "wrote Sarrazin. Statistics show: in the West there is a sharp increase in the Muslim population: over the past fifteen years, the number of Muslims has more than doubled! For example, in the United States, according to data on 2000, there were about 1 a million Islam followers in the year, and in 2010 a year - already 2,6 million! What can we say about Europe, which is faced with the mass migration of Muslims after the "Arab spring". Political scientists have started talking about such a phenomenon as Eurabia, predicting that in a couple of decades a new caliphate will be built on the ruins of the Old World. After all, not only can white Europeans lose to Muslims demographically, Islam, unlike European Christianity, can become a real spiritual alternative to the "secular religion" prevalent in Europe.
Why, in fact, many Americans and Europeans abandon their Christian roots and become Muslims? "So after all, all Muslims were once non-Muslims," said Geidar Jemal, chairman of the Islamic Committee of Russia, ironically. - In the XIX century, these people would become Social Revolutionaries or Social Democrats. But the left discourse lost, Marxism went bankrupt as a protest ideology. And political Islam today is a large-scale, promising, global trend. Islamists, as they say, in trend. "
What do they want, what do the neophytes strive for? According to Jemal, they are seeking justice. After all, the biggest gap between the rich and the poor is in the West! In the USA, for example, only 1% of the population owns half of the country's wealth, while the share of 80% is only 7%! And given the financial fever of recent years, in the future the poor will become even poorer, and the rich - richer!
However, social inequality is only a starting point. Then the person thinks: what is wrong? Why? What can be done? Almost a hundred years ago, the October Revolution was the answer to such questions, now "everyone has already understood that social revolution cannot solve social problems!" Explains the editor-in-chief of the magazine "International Affairs" Armen Oganesyan. According to him, "postmodernism was born in the depths of European, Christian culture - a new culture that supports non-normative relations, destroys family values ​​and therefore causes rejection of traditionally oriented Europeans". Excessive tolerance, more precisely, moral dissoluteness, provokes protest against postmodernism, and at the same time Christianity. This is what explains Oganesyan's great interest in Islam from Europeans and Americans.
Andrei Kuraev, a protodeacon of the Russian Orthodox Church, professor of the Moscow Theological Academy, agrees with him. He believes that the neophytes are attracted in Islam not so much by the love of the Arabic language and the greatness of the words of the Koran, as by "revolt against American McDonaltization."
Theology and the theology of hate love
Rebellious, of course, close young religion, which also has a reputation as aggressive. Many political scientists are convinced that in the era of European religious wars, Christianity had about the same image. "In Europe, Christians continually fought with each other. If you take the 30-summer war, then eyewitnesses wrote that it was possible to go to southern Germany for weeks without meeting anyone. Only ravens, corpses and burnt villages. And this is the Christian world! "Jemal grins sarcastically.
The same question about the aggressiveness of Islam is asked to Andrei Kuraev, who, obviously, is the antagonist of Jemal. "In any traditional religion," he answers, "whether it be Buddhism, Judaism, Christianity, Islam, two schools of theology appear over time: the theology of love and theology of hate. And in that, and in another there are authoritative names, serious arguments. And you need to understand that this is a person's personal choice in which of these schools he enters: the Slytherin Faculty (one of the faculties of the school of sorcery described in the novel Harry Potter; the distinctive features of the students of this faculty are cunning and the ability to achieve their goal by any means - Ed.) Or some other. " According to Kuraev, adherents of traditional Islam are too passive. This is what adherents of radical movements use, who conduct work all over the world, using the most effective methods of psychological influence on a person.
They clearly know which places of the Qur'an or Hadith (the legends of the Prophet Muhammad - ed.) Should be paid attention to, how to interpret them, and what authorities to refer to. And supporters of traditional Islam are obliged to refute explosive interpretations of the holy books, and not get rid of on duty phrases that this has nothing to do with the Muslim religion. It has!
Young people, as a rule, are ambitious maximalists. They are either all or nothing. In addition, native Christians know little about true Islam and are easily brainwashed. Experienced recruiters play on the most intimate strings of the human soul, skillfully mixing facts and fiction, deftly juggling quotes drawn from the holy scriptures, gently but nonetheless aggressively leading the ward to the need for struggle and self-sacrifice.
How suicide bombers come out of good guys is beautifully shown in the political thriller "Siriana". Young Pakistani Mazar Manir loses his job. He finds help and support in a local charity school that is being taken care of by a terrorist recruiter. Here they feed the poor, at the same time washing their brains and growing cannon fodder from them. As a result, Mazar deliberately goes to the ram of an oil tanker, leaving a video ad with the words "I am leaving with a pure heart and there will be real life. Real life in another world! "
As was the case with Mazar, recruiters usually give to the new adepts only those surahs from the Koran, in which we are talking about war. They are trying to convince that those who die in the holy struggle against the infidels are guaranteed paradise. But nobody tells the naive guys that only pagans and atheists are considered to be infidels in Islam, and Christians and Jews, as well as Muslims, are called people of the Book. In addition, the Holy Quran strictly prohibits raising a hand even against unbelieving women, children and unarmed. And not suicide bombers themselves, but suicides. So it is unlikely that paradise is shining for them in the other world, because "Whoever does evil, will be rewarded with the same" (Holy Quran, sura 4, ayah 122).