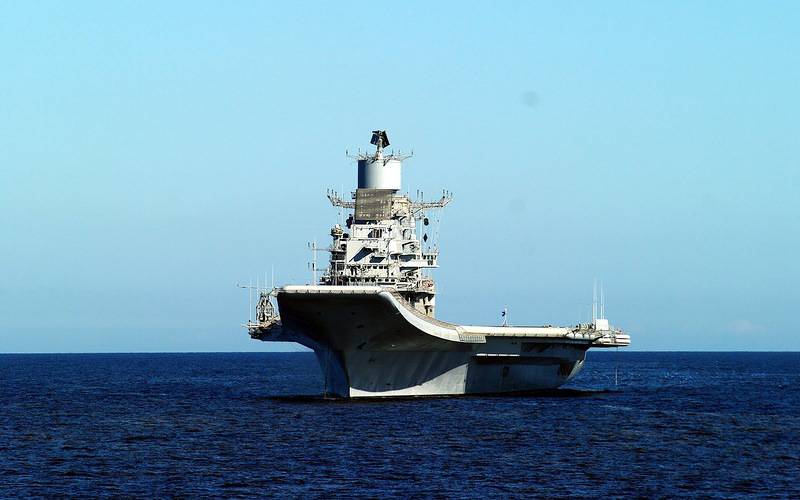 According to Interfax, the Russian aircraft manufacturing corporation MIG completed the delivery of the aircraft's technical equipment (ATSK) on the Vikramaditya aircraft carrier, which will be transferred to India in the near future. The agency received this information from the general director of the corporation, Sergey Korotkov. He also confirmed that the implementation of the option contract for the supply of deck aircraft
aviation
. So far, five cars have been transferred. The rest will be delivered this and next years. The corporation must complete the execution of the contract by 2015. The first contract for the supply of the Indian Navy 16 MiG-29K (shipborne) and MiG-29KUB (shipborne combat training) multi-role carrier-based fighters was signed in January 2004, the second - for 29 aircraft - in March 2010.
Almost simultaneously with this message, the Indian
news
Internet portal Zee News, citing a statement by a representative of the national
fleet
published information on the direction of the Indian Navy 10 pilots of naval aviation in preparation for flights from the aircraft carrier "Vikramaditya". Pilot training, which will last 3-4 months, will include takeoffs and landings on the deck of an aircraft carrier, as well as the use of simulators on the shore. Completion of the preparation is planned by the time the ship arrives at the Indian port of Karwar (Karnataka state). The portal recalled that the Vikramaditya aircraft carrier (formerly called the Admiral of the Fleet of the Soviet Union Gorshkov) is scheduled to be transferred to India on November 16 at the Sevmash Severodvinsk enterprise. The ship should arrive in India by the end of January 2014.
Meanwhile, the Indians already have a solid fleet of deck fighters. In total, they have received at the moment from Russia 21 ship aircraft MiG-29K / KUB. We note that for the needs of the Ministry of Defense of the Russian Federation, MIG Corporation is just beginning this year to deliver deeply modernized MiG-29K / KUB fighter jets. Until the end of the year, the military department should receive only four such aircraft.