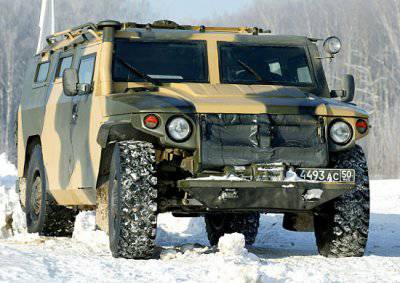 Obsolete tracked armored vehicles that are in service with the Russian Airborne Forces will be replaced with new BTR-82 armored personnel carriers and Tigr armored vehicles in the future, said Airborne Troops Commander Colonel-General Vladimir Shamanov.
According to him, he plans to visit the KamAZ plant in Naberezhnye Chelny next week to get acquainted with new samples of wheeled vehicles produced. "They want to show their new developments in the framework of the Typhoon development work," said the commander of the Airborne Forces, ITAR-TASS reports.
A number of Airborne Forces units are planned to be transferred to the BTR-82, and reconnaissance units to be adapted to the Tigr vehicles. "But with them it is still necessary to conduct tests for landing," Shamanov said.
According to him, the Airborne Troops Command will resolve all these issues in 2014.
Shamans arrived in Ulan-Ude on Thursday to inspect the 11 of the separate assault landing brigade before its transfer to the Airborne Forces.
The commander signed the acts on the transfer of the assault assault brigades to the 11 (Ulan-Ude) and 83 (Ussuriysk) airborne brigades, the 56 brigade (Kamyshin) transfer certificate will be signed in Moscow. On Monday, these documents will be forwarded to the General Staff of the RF Armed Forces for approval.
The material and technical equipment of a separate 11 of the airborne assault brigade in Ulan-Ude will be significantly improved after its incorporation into the Airborne Forces, Shamanov said. According to him, "of course, it affects that for the last three and a half years, the educational and material base was supported on enthusiasm and at the expense of sponsorship, which were quite scarce. It is necessary to re-equip the material base so that it meets modern requirements. "
He added that the newly formed part of the airborne troops will be completed in accordance with the tasks arising from the troops.
"New tasks will appear because the Airborne Forces will be preparing for use, including an independent grouping," Shamanov said.