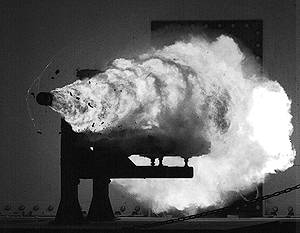 South Korea's national intelligence released a report from which Pyongyang acquired military electromagnetic pulse (EMI) technology from Russia, on the basis of which it is developing guns for disabling its southern neighbor's electronic equipment.
Electromagnetic
weapon
is used to destroy electronic equipment, but when used at high energy levels can lead to more serious problems, including damage
aviation
designs, writes Defense News.
From the document it follows that the head of the DPRK, Kim Jong-un, considers cyber attacks as a universal weapon along with nuclear development and missiles. According to his order, according to Seoul, North Korean experts are trying to hack smartphones in order to offer South Koreans to become informants.
Intelligence officers also succeeded in proving that it was from North Korea that the last major cyber attacks were launched on the websites of banks, government agencies and television companies in South Korea. In total, according to the report, in recent years about a thousand sites have been attacked from the DPRK, and the damage from the activities of hackers amounted to approximately 805 million dollars. Meanwhile, Pyongyang does not recognize its involvement in cyber attacks and accuses Seoul of fabricating data.
According to intelligence data, North Korean experts collected information on South Korea's oil reserves and the location of chemical arsenals. In addition, Pyongyang has metro and railway networks in major cities in South Korea.
The report also shows that North Korean intelligence officers are working undercover in China and Japan, promoting the views of the North Korean leadership.