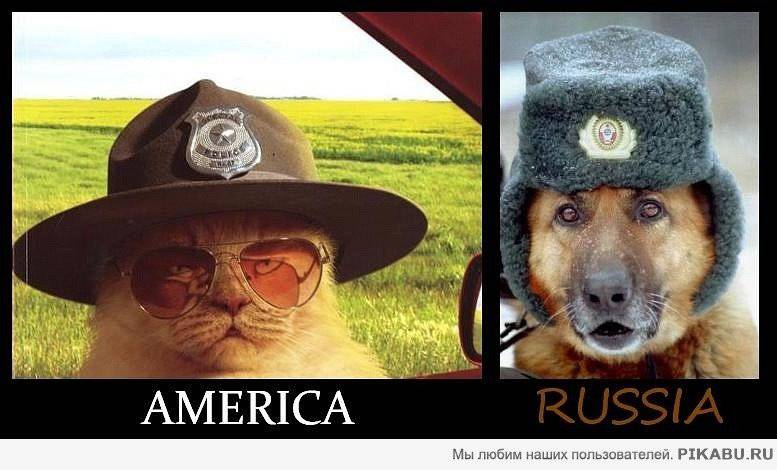 I especially asked myself this question especially after reading the article "The rocket blitzkrieg is being postponed for the time being." Many of our citizens are probably afraid that our SNF Americans will, so to speak, disarm with a lightning strike. So, what is next?
For example, today at 07.11.2013, in the morning at 9: 00, the American armed forces will deliver a preemptive strike on our strategic nuclear forces with cruise missiles with non-nuclear warheads, and may, as a result, our mine and mobile missiles be destroyed. But this does not mean that the war is lost and that we must bow our heads before the enemy? It will only get worse. I will explain:
1) Americans have never had an equal or even strong enemy in comparison with them.
2) War with Russia is not a war with Japan, Vietnam, Yugoslavia, Iraq. Where the forces of the Americans and their opponents were 30: 1 approximately.
3) America has no experience in waging a continental war and a war of attrition.
4) Nothing rallies our people like an external threat.
The case will have to have not with the old Soviet, not modernized technology, but quite serious weaponry. And I want to ask myself this question: can their people morally endure such a war. We'll have to tighten our belts and for a long time, and "cargo-200 and cargo-300" will return home. Not only the Armed Forces of the Russian Federation will fight with the Americans and their henchmen, all the people will stand up to defend the Fatherland. Will develop a powerful partisan movement.
There remains only one proven means for them - revolution and revolt in Russia. So they destroyed the Russian empire in 1917, they destroyed the USSR in 1991, and they also want to destroy the Russian Federation. And therefore I ask all our citizens to feel the thought that all these protests, speeches at the Bolotnaya and Sakharova will not lead to good.
"God forbid seeing Russian revolt, senseless and merciless!" - exclaimed the lips of his hero A.S. Pushkin almost two hundred years ago.