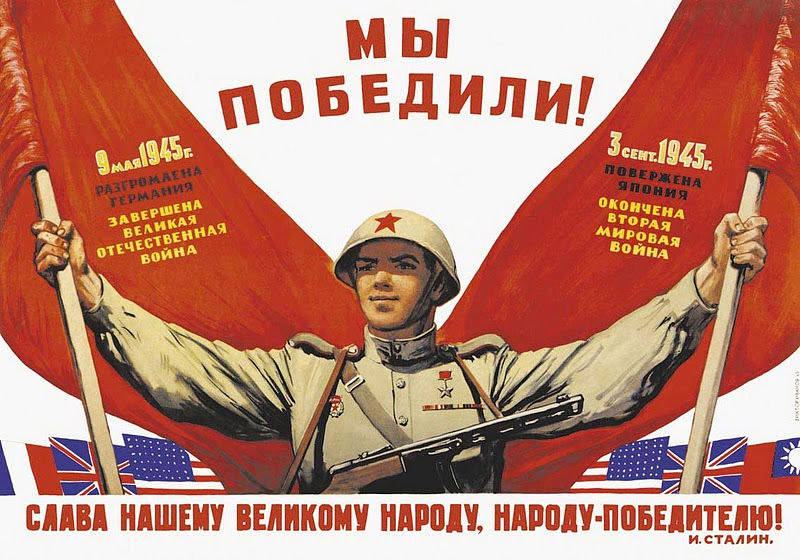 Where does the homeland begin?



From the picture in your letter,
With good and faithful comrades,
Living in a neighboring yard ...Mikhail Matusovsky. Song from the film "Shield and Sword".
Every month I definitely buy a magazine with a shocking and, one might say, with a "talking" name "Snob". It is quite expensive for the entrance, of the momentary press - in general, however, a sort of Snob Snobych. We kind of say in advance: this is not a garbage-luscious "gloss" with painted girls on the covers and the immortal, unsinkable theme "How to take a guy from a best friend?". "Snob" -ism is a position, an opinion, it is a style of a creative class, to which I, fortunately, do not belong. But, nevertheless, I regularly study the views of the collective Snob. No no! It is not because I agree with his expert assessments and beautifully presented arguments - not at all! I just always remember the classics of the genre: you need to know the enemy by sight, and the level of elegant literature in Snobov is somewhat higher than in other similar ones.
I also regularly read the publications on the magazine's website, in the authors' personal blogs. And once I decided to look at the page of the famous journalist and writer Arina Kholina in order to read the text with the chilling name "Monument to cannibals" (see the publication from 18.10.13). I must say that it is with Mrs. Kholina that I most often disagree with - for some reason I don't like her view on the relationship between a man and a woman, as well as on other socially significant issues. But she writes smartly and chekanno - this really can not be taken away.
So, cannibals. What do you think about whom we were talking about? About the cannibal tribe, lost forever in the jungle and still worshiping some Big Gee? Not. It would be too boring and unfashionable - extreme ethnography is not currently in trend. As it turned out, the conversation was about the now popular USSR-nostalgia. Monument to cannibals is the love of their
stories
so that you know, and not only to her, but even to songs about Cheburashka, to plastic soldiers and to dolls that come from childhood, from our Soviet childhood. But what am I retelling everything in my own words? So, let us give the floor to the author of the blog: "Aversion to the USSR should have become the basis, the foundation of a new life, which would have to asphalt all this vile past. And it turned out a crime without punishment. Due to this, what we have emerged - the post-Soviet society, where no one is ashamed of anything, and where the same scum and indifferent citizens simply changed their appearance. " As you can see, Mrs. Holina is totally dissatisfied with modernity - at that time there were horrendous homo-sovieticus, now - disgusting post-sovieticus. Both those and others are a cheating, fortunate cattle, who do not understand Kandinsky. Or understanding, but - wrong.
... A vile past, a vile present, a crime without punishment. How often do the liberals talk about this suffering topic? Their refrain: "The Soviet system was criminal, in fact, initially." A friend of mine regularly says the mantra, that he is ashamed to live in a country that did not repent for the famine, for collectivization, for the Gulag, for ... empty shelves and the omnipresent Glory of the CPSU. He is very ashamed, but he stubbornly does not go to America, preferring to go to the belolentochnye rallies and resent cruelty to Pussy Riot. Continuation know? It is always the same. (These people are surprisingly predictable and stereotyped, as if they were stamped on some strange little plant). Look, they say, the Germans are great, they condemned fascism, got theirs, and now even a small hint of a swastika or of the runes of the SS leads to criminal prosecution. And we? No, Holina, of course, does not follow in the footsteps of Leonid Gozman and does not shout that Stalin SMERSHevtsi is no better than the Nazi SS men. However, we all understand that it was a hint of Nuremberg-1946 and the subsequent repentance of society that allowed Auschwitz. But then - Europe! And they cannot be proved that Nazism was condemned by an international court, and not by a lynch court with the participation of anxious intelligentsia. This is jurisprudence, not boltology.
Oh, and with our collective repentance, it's tight, despite the fact that ... I quote: "... any citizen could reproach himself for working for the dirty Soviet regime." In general, not only the general secretaries with their sons and speech writers, with the "bloody gebnoy" and no less bloody party organizers, are sinners and have not repented. Blame, as it turns out, everything. Where does a normal homeland begin? Their homeland. With the recognition of a collective sin and a thought form that it (the Motherland) is a byaka. Thus, any weaver, any village teacher, the first reindeer herder in the tundra, as well as nuclear physicists and local militiamen, not to mention children's writers, are guilty. Guilty of the fact that the brilliant Brodsky was recognized as a parasite, the highly artistic "Emmanuel" is porn, and the sausage was just of one kind and fiercely fought for it in lines! In general, as one popular rock band sang, "... chained together - connected by one goal."
Are you forty years old and sometimes you love to remember the 48 kopek sundae, Zvezdochka pioneer camp and the movie "The Adventures of Electronics"? What a horror ... Arina Kholina disapproves: "People remember their terrible Soviet childhood - humiliating, impoverished, slavish, and pretend that they were good." Was my childhood humiliating? Slave? Where did I have time to break, on which plantation? Beggars? Honest pioneer - I do not remember. I sometimes have a strange feeling - as if we all, relatively speaking, are post-Soviet citizens, we have such different memories, because we ... lived in some different USSR. Exactly. I am in the USSR-1, she is in some USSR-2. Remember the popular American TV series "Sliding", which told about a million variants of the development of society and, as a result, about different realities? So Arina Kholina and I lived in parallel and, accordingly, never intersecting spaces, in one of which pioneer fires were burning, and in the other, inquisition fires were blazing. I repeat that the publication of Arina Kholina is not the cry of a single, atypical and some special enfant terrible. Just the same journalist expresses the opinion of a very specific and very recognizable part of society. I often hear and read complaints about the "sovok" school, pioneer camp, and other under-provided vitamins in kindergarten.
Strange, but my USSR defeated the fascists and launched a man into space. The other USSR, in which I have never visited, was considered the Evil Empire and the country of slaves. Their USSR, as it turns out, cleared not the fascists of the muzzle, but raped a million German women and, casually, trampled on Eastern European civilizations. In my USSR, people went to work, read books, discussed films, went to the south to rest, dug at their summer cottages, and indeed they lived. Remember the little song? "People meet, people fall in love, get married ..." In the parallel USSR, which I, fortunately, for some reason did not notice, everyone was starving, cold and beating in despair about the Iron Curtain, catching at night the forbidden frequencies of the Voices of America and all sorts of different bbc.
In my Moscow there were museums and concert halls, and also the Children's World with GDR-ovsky toys and elegant children's dresses. The Christmas tree shone with the lights, smelled tangerines, snowflakes whirled and the panel letters on the Central Telegraph glowed. In the other, that Moscow, which I didn't find or didn't see, there were dank mornings and gloomy evenings, false optimism of BAM songs and the impossibility in principle to read what I wanted. However, to breathe there, apparently, was also impossible. For, in fact, nothing. In my USSR there was love, and in their USSR there was no sex. In my - they were friends and laughed, in them - they fought and drank. We have a yard brotherhood, they are harassing "the smartest and most extraordinary." We - VDNH, they - GULAG. I would also hurt! Our security officers were smart, brave and caught spies. They, in a parallel USSR, also received security officers, but for some reason they were mean and evil, and they were engaged exclusively in torturing scientists, pressing abstract artists and shooting the descendants of aristocratic families.
Here, we had the second place in the world in terms of the level of education, there, evil teachers went on their way and mediocre textbooks were published. In my USSR, girls played with German dolls, and in them, in another USSR, wept because of the absence of Barbie. We rejoiced when we were accepted as pioneers - they also suffered from the "red rag" suffocating them. We considered poems about Lenin as a given, they were like a terrible burden. We had the sun, they had - darkness. And the names of our parallel USSR, it turns out, are completely different. We had the Soviet Union, and they had the Scoop or the Council of Deputies. You know, if I lived in childhood and in my youth in their Scoop, I would also not love my past, here is a word of honor!
Of course, I am not inclined to idealize Soviet life — there were also minuses in it, but reference-perfect societies are present exclusively in the dreams of utopian philosophers or in books of some optimistic fiction. It is not a question of whether it was good or bad in the Soviet Union. It's not about sausage and not in the verses about Lenin. Just one person remembers the queue at the museum, and the other - all at the turn of sausage. We are different, we can say that we are foreign to each other. Of those most parallel, that is, nowhere and never crossed by the USSR. And not so long ago, the same Arina Kholina composed another illustrative text entitled "Own and Others" - ibid, in the Snob magazine blog (from 25.10.13). She clearly defined for herself: "If a person, conditionally," does not understand "Kandinsky - he is immediately from those Aliens who have posters of cats in the kitchen." Of course, these are images, metaphors, because it is not Kandinsky and even not cats, but the ability of any homo sapiens to recognize and separate, discard others. I also distinguish between His and Aliens.
The "s" had a happy and fulfilled childhood, the "strangers" had a peace of edge. The USSR is gratefully remembered, others are with disgust or annoyance. What USSR are you from? From the one in which there was a breakthrough into space or from where "some were sitting and others were escorted"? Where does your homeland begin? With love or with hate? From a pioneer camp or from a concentration camp? What do you remember - how were you the horn of the squad or how did you get the imported chewing gums?
How else can you recognize the Alien? He always calls Russia - Rashka, and regardless of the social system. She is with him and under Peter the Great is also Raska, for the Alien hates all authority. However, the Alien most often relishes the aesthetics of the Third Reich and recognizes its "brutal eroticism" and "fascinating brutality", and if it comes to opposing Germany VS USSR, he will certainly give: "In fact, Hitler and Stalin were the same, but Hitler was an order of magnitude more civilized and much more beautiful. " Someone else likes the decadent disintegration in the spirit of the Night Porter, from where he draws his rotten dreams about the Third Reich. The alien hates any strong community - he considers it a mob, for he himself is an exclusive product, not consumer goods, but indposhiv. He is a "movie is not for everyone" and conceptual reading. Alien loves me and despises us.
Someone else will always support dirty tricks or flaws - for him the dance "pushek" is not hooliganism or blasphemy, but something like the search for new forms in art. One Alien I know even compared his associates to Nadia Tolokonnikov - no less than futurists. A stranger understands freedom as an opportunity to bark at anyone and mate, with whom he wanted, therefore he considers any minimum restriction as "twisting hands" or "grabbing the throat". He will sneer at the ROC and support LGBT. Strangers hate tradition and love to "break stereotypes." He likes Navalny not because he is a charismatic leader or just an interesting person, but because he is against Putin. Where does homeland begin? In His - "... from the old father's budyonovka that we found somewhere in the closet", and in the Stranger — from the camper's hat with earflaps, which he composed himself and then repeatedly believed in it. In general, everyone chooses himself - who he should be, his own or - a stranger. And here it does not matter - with what posters, with cats or with Kandinsky.