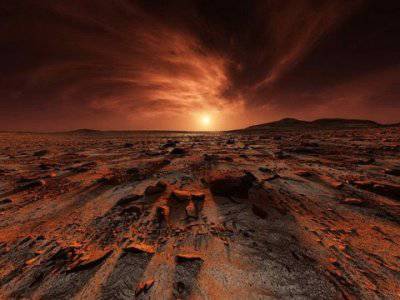 India for the first time in
stories
country launched an unmanned spacecraft to mars.
In 13.08 Moscow time, the PSLV-C25 rocket with the Mangalyan probe was launched from the Indian Shriharikot cosmodrome with the Mangalyan probe to explore Mars. The probe successfully separated from the launch vehicle and went into Earth orbit, according to the Indian Space Research Organization.
According to calculations, the device will reach the orbit of Mars in 300 days - in September 2014. It will revolve around Mars in search of evidence that the "red planet" once had conditions suitable for life, like the earth. The device has several scientific instruments: a probe for detecting methane, a color image chamber, a pressure analyzer and a spectrometer.
Critics of the project believe that the main reason for the launch was rivalry with China, and not the desire to make a scientific discovery.
Initially, the launch was scheduled for October 28, but it was postponed due to bad weather in the Indian Ocean.
Recall that since 2012, Roscosmos and the European Space Agency (ESA) have begun to implement the Mars Exo Mars project, which involves launching an orbital Mars probe in 2016 and a rover - in 2018.