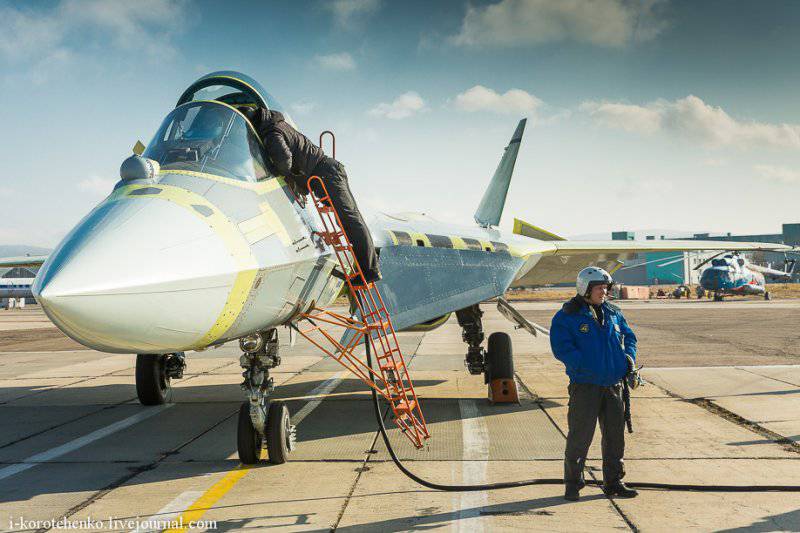 Before our eyes, the air power of Russia is being forged - this is the fifth PAK FA to join the flight test program. So, consistently and purposefully, we are aggressively moving forward.
From Komsomolsk-on-Amur, a series of photographs were sent specifically for Igor Korotchenko's Military Diary about the first flight of the fifth PAK-FA - it lasted 50 minutes and passed in full accordance with the flight task, the aircraft was piloted by honored 1-grade Roman Kondratyev.
The fifth PAK FA is the first car from the installation party, whose appearance is already as close as possible to that of a serial fighter. After a cycle of factory acceptance tests, the aircraft will fly to the State Flight Test Center of the Ministry of Defense in Akhtubinsk for state tests.