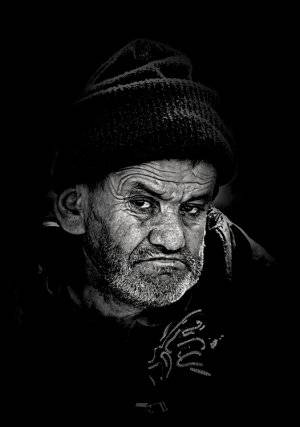 What do people truly believe in Russia, everywhere and selflessly? In our Lord Jesus Christ? Truly, but not everywhere. In damage and the evil eye? Everywhere, but not selflessly. In your own strength, in your exclusivity? Selflessly, but not really.
To the fullest we only believe in this: "Oh, guys, everything is wrong, everything is wrong, guys!"
Doctors, gopniks, journalists, machinists, poets, engineers, janitors, teachers, welders of all categories, carousel mechanics of all categories, thieves, DJs, IT specialists, lifters, actors, sellers of flowers and even some representatives believe in "everything is wrong!" the clergy.
The "everything is wrong!" Is believed by the rich, the poor, the middle, the honest, the corrupt, the smart, the stupid, the powerful, the powerless, the traitors to the homeland, the KGB. I even suspect that cats with dogs also guess.
The great "it's not so!" Is worshiped in advanced kitchens and in elite restaurants, in huts and mansions, in marsh squares and on worship mountain, at home and abroad, in Facebook trenches and trenches in the Caucasus, in prison cells and in Kremlin offices .
And if someone, at least in the order of speculation, tries to challenge this creed, oh, how bad it will be for this person. It would be better for him not to be born.
And, nevertheless, bad
news
in the following: all right, guys. Everything is exactly as it should be. And there will be no other way.
And in the taverns, and in the Church, and on the mountain, and under the mountain, and along the road, and in the end - even more so. According to new intelligence, you are fighting with yourself.
Yes, I know that the economy is sitting on oil and gas, that the birth rate still cannot keep up with mortality, that the cane system is stifling the police, that there is a poison in the zomboyaschik, the power is not good, business is greedy, postmodernism still can't die, neo-liberalism is all it will not go away, the villages are dying out, men are drinking too much, women are getting bitchy, and children are getting stupid.
So, what is next? Well, tell me - what should I do with this knowledge? Sit and cry? Drink vodka? To write sad songs? Do someone face stuff? What can grow out of this our stinking "all wrong"? Nothing can. This is a dead fig tree. And for me this is the main criterion of truth. If from some statement pulls the carrion, then it is false.
All right, guys, all right. And there will be no other way while this three-word melody is spinning endlessly in your heads.
Under the late Luzhkov, things were not so: he did not build roads and interchanges, multiplied migrants, overfed Moscow with shopping centers, thought only of his wife and her business. Sobyanin came - building roads and interchanges, expanding public space, methodically squeezing migrants, his wife could not be seen at all. But even with Sobyanin, of course, everything is not so: he littered the city with tiles, did not participate in debates, builds underground passages ("there is nothing to walk along the roads!") And in general he is a reindeer herder.
Under Patriarch Alexy, everything was different: he was too soft, the Church sat in her corner, did not show a civil position. Now Patriarch Kirill has come, there is plenty of activity, but with him, of course, things are not so: the civil position is wrong, and the Church is now climbing everywhere and everywhere, and the voice of the Patriarch is too loud.
Car mayhem on the sidewalks - wrong. Fighting park bespredelschiki - also wrong.
The destruction of the military-industrial complex in 1990 is wrong. The current allocation of big money for the defense order is also wrong.
Steering under America is bad. Do not go under America - very bad.
Corruption is evil. Fighting corruption is even more evil.
Well, show me where you got right? Who is your correct? Bulk? Come on. While he himself shouts: "It's not like that, guys!" - they applaud him. If tomorrow he becomes president or at least a deputy - in exactly a month "all is not right!" They will shout to him already.
In general, what you want, and I declare this very "all wrong" - also wrong. Enough already, I ate this sweet poison for the most not indulge.
Humanity in general does not have this, that you were all so correct, and around you - everything is not at all like that, wrong. Our habitat is an inevitable consequence of our internal state. If everything is wrong outside, then something is wrong inside. And inside we have a vicious circle of psychological protection. This neurotic phenomenon is repeatedly described in psychology. Instead of solving specific tasks and problems, a person includes the process of neutralizing the inconveniences created by his own inaction. And our favorite "everything is wrong!" Is a bomb shelter for all occasions.
There is no money, the belly is growing, girls don't love, I don't want to live, the son is a blockhead, alcoholism has tortured - it's not me, I'm good, I'm not guilty. It's just such a country, we are again the children of the terrible years of Russia, nothing is holy, oh, guys, everything is wrong, everything is wrong, guys!
It would be nothing, but the psychological protector never comes alone. First, we let in the self-justification of our inaction, then ruthless to all but ourselves, sarcasm, then the elimination of anger at the distant, and there and at our neighbors. Finally, drug addiction in the form of alcoholism. Like any destructive cult, "everything is not so!" Isolates from reality, dries up the brain, destroys the personality. Take care of yourself.