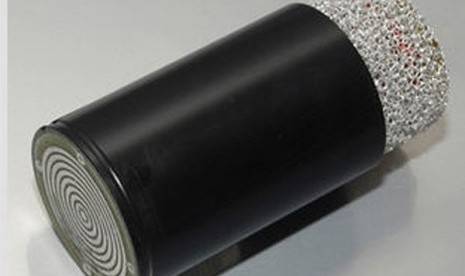 StarChase GPS Navigation Bullet
GPS-guided bullets will track crime suspects for the American police, even if it sounds like a device description from a James Bond movie.
According to the developers of the new system, called StarChase, the device is primarily designed to secure the chase without putting the lives of all those involved at risk.
In the best traditions of spy fighters, the system starts when you press a button in a police car. After that, the cap moves away, and the bullet takes off to gain a foothold in the car racing ahead.
StarChase is already being tested in four states - Iowa, Florida, Arizona and Colorado, and the manufacturing company is thinking about introducing a new system in the UK. Installation on a police car will cost 5 thousand dollars, while each of the bullets will cost 500 dollars.
"The question of the rights of the individual"
Once the bullet is fixed on the car, the police can interrupt the pursuit, because then the guards can track the location and speed of the suspects in real time.
"This is an important tactic for the police. We already see the effect in such different situations as rescuing little girls from human traffickers and apprehending drunk drivers," says StarChase head Trevor Fishbach.
Leeds University lecturer Dave Allen, who wrote a report on the application of future technologies by British police, considers the futuristic bullet to be an interesting innovation.
"This is an interesting technology, and it has an obvious practical application. I think the prices [for bullets] will soon fall, and we will see how they are used everywhere and in the near future," said Allen Bi-bi-si.
But, the teacher adds, you need to think carefully about whether "technology for the sake of technology" is not used in this case. "There are other ways to track the movement of cars, and here the question of individual rights arises," the specialist said.
US New Technology "Starchase" Police Fire GPS Units At Fleeing Suspects!