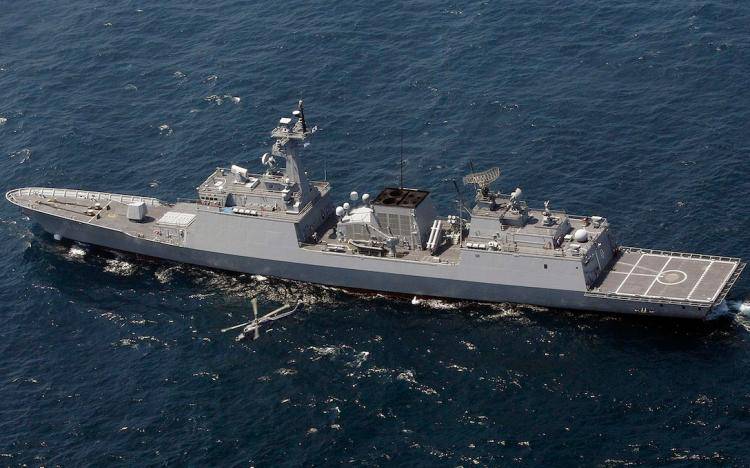 The North Korean warship sank in October off the coast of the country. Such recognition was made by the authorities of the DPRK, reports the Associated Press with reference to the Central Telegraph Agency of North Korea.
In Pyongyang, they didn't give details of the crash, stating only that the anti-submarine ship under the hull number 233 sank during "combat duty". The North Korean authorities did not name the death toll of the crew.
South Korean media claim that at least 19 people have become victims of a shipwreck. Sources in the Korean Ministry of Defense told the newspaper Shosun Ilbo that the sunken ship was built in 1960's, and that its age may have been one of the reasons for the crash. In turn, the agency "Renhap" reported with reference to an anonymous source that the ship sank off the eastern coast of the DPRK near the port of Wonsan.
The ship's death became known after photographs of the cemetery of fallen soldiers in the North Korean media appeared. The pictures showed a large number of fresh tombstones with photos of sailors. At the same time, the date "October 13" is carved on them.
Information about the North Korean Navy is classified. It is only known that its base is made up of ships built 1960-x-1980-s.
In 2010, the North Korean fleet was at the center of the scandal, after Seoul blamed Pyongyang for the death of its corvette Cheonan and 46 of the sailors on board. According to the South Korean authorities, the ship was sunk by a torpedo fired by the North Korean military. Pyongyang denies this completely.