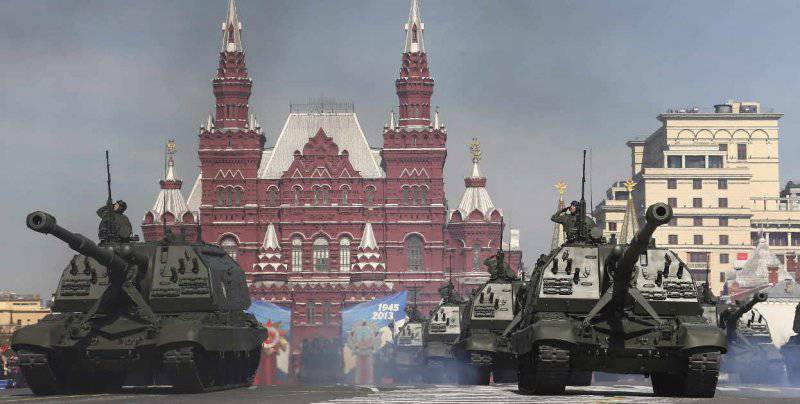 The new Russian military equipment will be shown for the first time in Moscow in a year and a half, Russian Deputy Prime Minister Dmitry Rogozin said on Monday.
"The main" Russian march "will be 9 in May on 2015 of the year in Red Square, where we will show our new combat equipment for the first time," wrote the deputy prime minister in charge of the military-industrial complex on Twitter.
Recall that in September, Rogozin said that the Victory Parade in 2015 for the first time would demonstrate to the general public the promising Russian heavy tracked platform "Armata". "We will definitely show it on May 9 for the 70 anniversary of the Victory. We want to show only modern equipment at the parade, "Rogozin said then.
The unified heavy platform for the Armata cipher (GBTU index is an 198 object) is a promising Russian fourth-generation heavy tracked platform developed by Uralvagonzavod with 2009 – 2010's.
The Deputy Prime Minister also said that samples of a fundamentally new armored vehicles will be presented to the general public in 2014. So, he said that a support combat vehicle will be created on the "Almaty" platform
tanks
(BMPT) "Terminator-2", and the armored vehicles of the future will be made on the basis of three platforms - both tracked and wheeled.
"This is all laid down in the state armament program (LG) before 2020. Three platforms, if we talk about armored vehicles: first of all, "Armata", which is being prepared by Uralvagonzavod, the platform "Boomerang" (prepared by the Military-Industrial Company) and "Kurganets" ("Tractor Plants"). These are different cars, on wheels, on tracks. As a matter of fact, our competitors do not have this kind of technology and, apparently, they will not, "said Rogozin.
Reported the vice premier and plans on 2015 of the year. According to him, the feature of the new nine-year armaments program, which is scheduled to start at 2016 year, will be the transfer of military technologies to civilian industry.