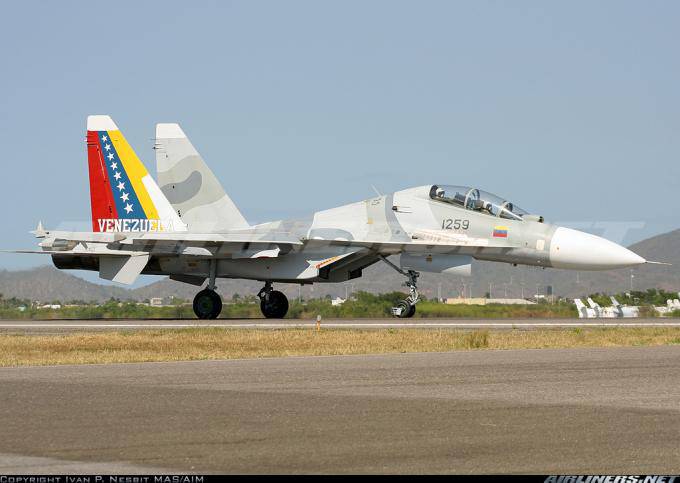 Su-30MK2 fighters of the Venezuelan Air Force shot down two drug maf aircraft after all attempts to force them to land at the airfield failed. This was the first interception after President Nicolas Maduro made the appropriate decision to strengthen the protection of airspace.
Maduro spoke on national television warning the drug mafia: "Any aircraft that enters the country's airspace will have to land at a local airfield. In case of disobedience, it will be shot down by our Su, F-16 fighters and using other military aircraft
aviation
Venezuelan Air Force. " In total, this year in the country 11 aircraft of the drug mafia at secret airfields were destroyed. Venezuelan intelligence agencies reported that 35 tons of drugs were seized during the operations. Su-30MK2 is a multi-functional fighter with wide combat capabilities. It is capable of hitting air, land and sea targets with high efficiency. The armament of the aircraft includes a built-in automatic quick-fire single-barrel gun of caliber 30 millimeters of the GSh-301 type with an ammunition load of 150 shells and missile and bomb weapons located at 12 suspension points under the wing and fuselage.