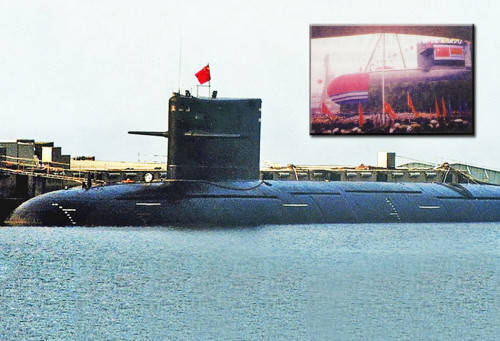 According to the Taiwanese Global Defense magazine, China, in complete secrecy, will introduce construction of at least three fourth-generation atomic multipurpose submarines Type 095. The head boat of this class was built in the 2008 year.
These boats are characterized as low-noise impact submarines, their construction is underway in Bochai, the plant is "completely underground" to prevent spy satellites from observing. The plant has an "underground pier" capable of withstanding a nuclear strike. Submarines are equipped with long-range cruise missiles for strikes against ground targets, anti-ship and anti-submarine missiles. Putting into operation new submarines will allow China to reduce the gap with the US in this area of ​​naval technology "by 20 years."
According to US intelligence, China intends to sell "two large civilian nuclear reactors" to Pakistan. The United States and India fear that Pakistan will use these reactors for military purposes. There are also concerns that China will sell nuclear submarines to this country.