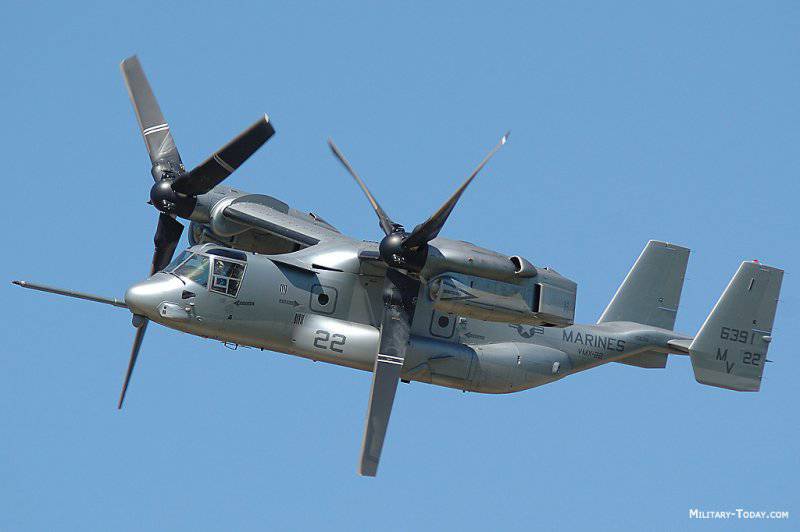 The United States intends to supply the six B-22 Osprey to the Israeli military, Chuck Hagel, the head of the US military, said on Thursday.
According to local experts, Israel will become the first country to which the US exports these aircraft, equipped with two engines and capable of turning almost 98 degrees. Due to the translation of its two screw engines in the horizontal plane, the tiltrotor can take off and land like a helicopter and fly like an airplane, ITAR-TASS reports.
Hagel indicated that earlier this year "was achieved
historical
an agreement aimed at increasing the military potential of Israel by supplying the country with the latest weapons. " "One of them is the B-22 Osprey, which will significantly increase the effectiveness of Israeli special forces," he said.
"I ordered the United States Marine Corps to ensure expedited fulfillment of this order," the head of the Pentagon said. "The United States and Israel's defense ties are stronger than ever, and they continue to strengthen."