The article is posted on the rights of information cooperation.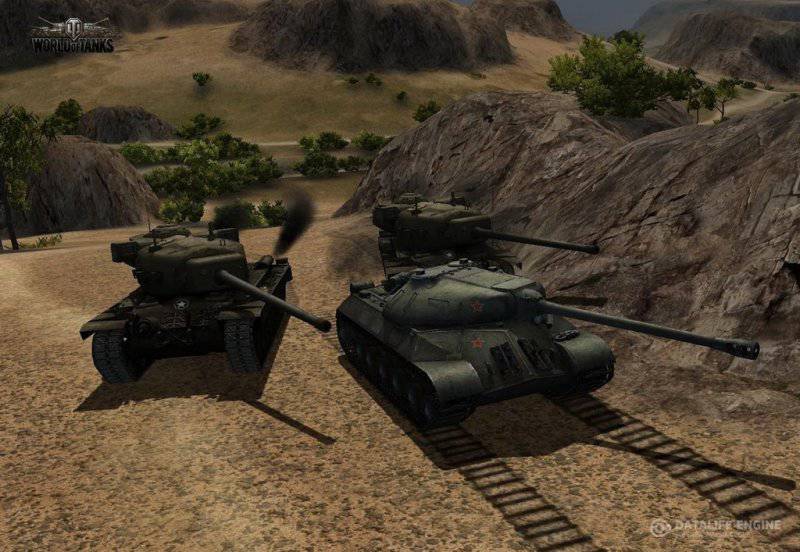 "Team battle" and an alternative branch of German PT-ACS is already in the game
29 September 2013 - Wargaming, a leading developer and publisher of online games, announced the release of the 8.9 update for the MMO-action game World of Tanks.
The "team battle" in the 7 format on 7 gave players the opportunity to fight against peers of equal strength, and the national tree of Germany acquired a second branch of PT-ACS.
On the battlefields of Peace
tanks
"Seven new machines appeared - Marder III, Pz.Sfl.IVc, Nashorn, Pz.Sfl.V, Rhm.-Borsig Waffenträger, Waffenträger auf Pz.IV and Waffenträger auf E 100. Premium" Chinese "are available for playing gold - 112 and T-34-3.
In addition to the new technology and combat mode, 8.9 added another combat location to the World of Tanks with the North American setting - the North-West.
About the game World of Tanks
World of Tanks is a massively multiplayer online game completely dedicated to armored vehicles of the mid-20th century, in which fans of steel giants from all over the world fight shoulder to shoulder, defending their claims to world tank domination.
Join the million army of tankers:
www.worldoftanks.ru
About Wargaming
Wargaming is one of the world's largest publishers and developers in the free-to-play MMO market. The company was founded in 1998 year and during this time managed to develop and release more 15 projects. Wargaming is currently working on a military series of MMO games dedicated to mid-XX century tank, air and sea battles: World of Tanks, World of Warplanes and World of Warships. All three projects will become part of the unified MMO-universe of Wargaming.net (www.wargaming.net), which unites millions of players in the global wargamer community.
Details on the website:
www.wargaming.com