The German company Rheinmetall is working on a new RMG triangle gun of caliber 7,62 mm. According to Altair, the machine gun is created on the basis of 12,7-millimeter RMG .50 and is intended for installation on remote-controlled turrets.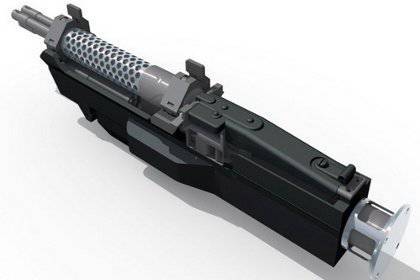 The creation of a new machine gun Rheinmetall announced in Zurich at the exhibition Medium Caliber Day. According to the publication, the design of the machine gun is fundamentally different from the usual Gatling scheme used in six-barrel machine guns (Minigun,
aviation
guns GSh-6-23). In the RMG machine gun, fire is fired simultaneously from only one barrel.
When heated (followed by a special sensor), the barrel is automatically replaced with the next using an electric motor. For comparison, on some modern machine guns in case of overheating, it is possible to replace the barrel manually (for example, on the Kalashnikov machine gun).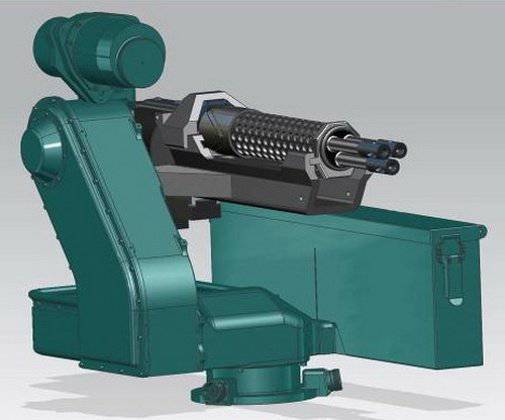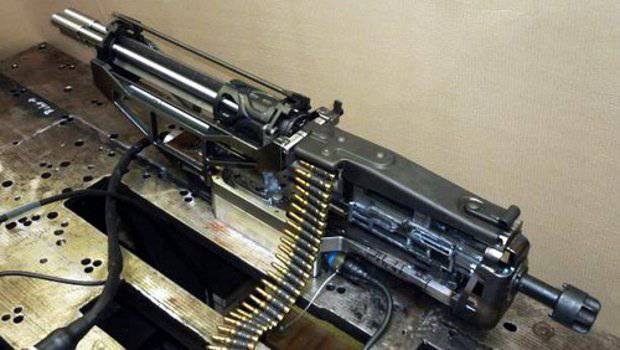 The firing rate of the perspective three-barreled RMG machine gun is about 800 rounds per minute (the firing rate is adjustable). For comparison, six-barreled Gatling schematics can make 4000-6000 rounds per minute.
Deadlines for the development of a new 7,62 mm machine gun are not specified. Rheinmetall is the largest German manufacturer of weapons and military equipment. Among other things, the company produces 120 mm guns for the main combat
tanks
Leopard-2 and the equipment of the "soldier of the future" Gladius.