A new version of the Tor-MXNUMKKM air defense system will be offered to India, but first it will be tested at the Kapustin Yar test site.
The Tor-М2КМ anti-aircraft missile system (ZRK) in modular design will be offered to India, which plans to upgrade its air defense assets. Today, the basis of the Indian air defense system is obsolete Soviet air defense systems of the type "Osa" and "Kvadrat" (an export version of the "Cube" complex). Currently, India is holding a tender and, according to media reports, intends to acquire the 104 complex of the "Thor" type.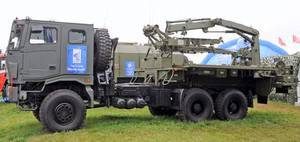 A new export version of the "Torah" is placed on the wheeled chassis of the TATA vehicle of the Indian company Tata Motors, reports Military Informator. The main elements of this anti-aircraft complex were presented for the first time at the Moscow MAKS-2013 aerospace show in Zhukovsky.
REFERENCE "ROSINFORMBYURO"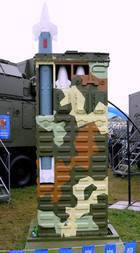 The all-weather Tor-M2KM air defense system is intended for anti-aircraft defense of important military-state objects from the attacks of all types of modern high-speed guided and unmanned aerial vehicles in any conditions of radio-electronic and meteorological conditions. The complex includes combat and technical equipment, as well as training and training facilities (standalone simulator 9Ф678М). The combat means of the air defense missile system include an autonomous combat module (ABM, 9А331МК-1) and an anti-aircraft missile module (ЗРМ, 9А334). Additionally, a battery command post can be supplied. The Tor-М2КМ SAM system detects and simultaneously processes up to 48 air targets from a distance of up to 32 km. Depending on the degree of danger, the complex can simultaneously accompany and fire up to 10 and 4 targets, respectively, in the 1000-15000 area in m and 10-10000 m in height. The maximum speed of the targets hit is up to 2520 km / h. The reaction time of the air defense missile system (from detecting a target to launching a missile on it) when working in the field is no more than 10 seconds. Ammunition of one ABM - 8 missiles (2 anti-aircraft missile module on 4 missiles). The mass of the complex is no more than 15 t, the crew is 2 man. Modular design allows you to install the complex on any self-propelled base, on the ship and stationary.