There are people who believe that such martial art as sambo came to our country from any foreign country. But sambo is the art of battle that was born here. A rare case, but for this type of martial arts, not only those people who stood at its origins, but also the exact date of birth are known.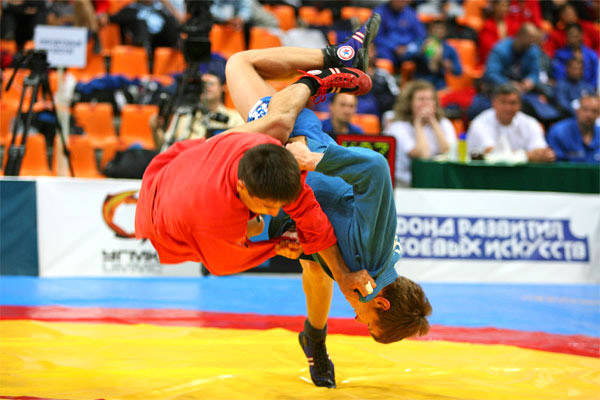 Sambo (and it stands for "self-defense without
weapons
") Was born in the Soviet Union in the distant 1938 year. November 16 Sambo celebrates its 75 anniversary - a significant jubilee that unites all people involved in and engaged in this art of warfare without using any weapon.
Examine how to proceed
self defense video lessons
will help everyone. But you don't need to think that after watching a couple of video lessons you will become a true professional who is skilled in sambo art. As with any business, sambo needs to be given completely, only in this case success will come to the one who decided to master this martial art.
Many believe that Sambo does not carry anything except the principles of martial arts, but in reality it is a whole school of thought. In this sambo, it looks like martial arts - not with its own methods of conducting contact combat, but with the presence of thought, philosophical beginnings.
At the origins of sambo in the USSR stood a wonderful coach - Anatoly Kharlampiev. This man is not just a trainer, he is a talented researcher who has managed to put together several schools of classical martial arts, creating very effective methods for self-defense. People who are familiar with the activities of Anatoly Arkadyevich, and October 29 2013 turned 107 years since his birthday, they say that he managed to create the impossible. Based on the technology of wrestling, fistfighting, and even the style of fencing, he produced the new martial art, which was successfully cultivated in the USSR and continues to be popular in Russia.
In addition to Anatoly Kharlampiev, the fathers of the sambo school are Viktor Spiridonov and Vasily Oschepkov. In addition to being directly involved in the creation of a sambo school, Vasily Oschepkov actively engaged in the distribution of such martial arts as judo in the USSR.
One of the prestigious modern sambo tournaments is the tournament named after Anatoly Kharlampiev.