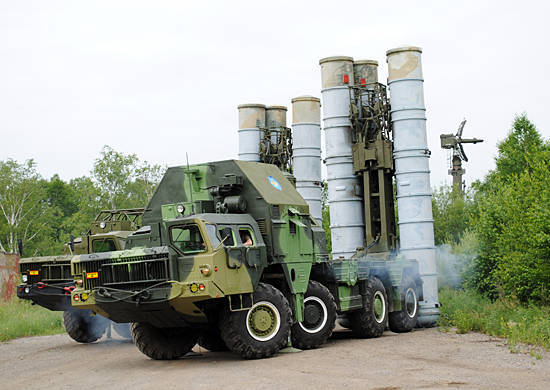 The Russian side intends to transfer four C-300 anti-aircraft missile systems to Belarus, Russian Defense Minister General of the Army Sergei Shoigu said after a meeting of the joint board of the two defense ministries.
"At the meeting with the Minister of Defense of the Republic of Belarus, Lieutenant-General Yuri Zhadobin discussed topical issues of military-technical cooperation. We are conducting measures to develop and enhance the combat potential of the Unified Regional Air Defense System, "Shoigu said, ITAR-TASS reports.
"To this end, Russia is building up the capabilities of the Belarusian air defense system. We are planning to transfer four anti-aircraft missile systems C-300 to the Belarusian side, "the Russian minister said.
In December 2009, the Russian president signed a federal law on ratification of an agreement with Belarus on jointly protecting the external border of the Union State in airspace and creating a unified regional air defense system.
According to the document, the basis of the unified regional air defense system is formed by the military command bodies, command posts, unions, formations and military units of the parties. A combined command will be created to control the air defense system during the threat period. Major-General Oleg Dvigalev, Commander of the Air Force and Air Defense of Belarus, was appointed the Commander of the Unified Regional Air Defense System of Belarus and Russia.
On Tuesday, Shoigu also noted that Moscow and Minsk "are completing the preparation of an interstate agreement on the deployment of a Russian
aviation
bases in Belarus, "BelTA reports.
According to the minister, the meeting "reviewed the results of the work of a group of our officers on airfield-based issues."
At the same time, as noted by Shoigu, "joint measures for the practical implementation of the agreement on the joint protection of the external border of the Union State in the airspace will ensure our safety at the proper level".
In 2015, Moscow plans to deploy an air regiment in Belarus, "which will serve to protect our borders." And the first duty link of the Russian fighters will be delivered to Belarus until the end of December 2013. The base will be located in the city of Lida near the border with Poland and Lithuania.
On August 20, Belarusian President Alexander Lukashenko instructed the country's defense ministry to begin the practical implementation of bilateral agreements and create an air base for Russia.