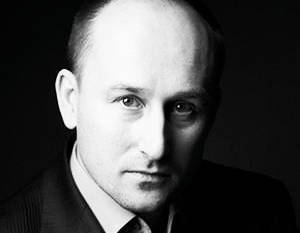 After weighing all the facts, tell me: would you, in the place of the head of Ukraine, agree to "go to Europe" with the prospect of being in a completely different place for yourself personally and with guaranteed destruction of your economy?
No matter how much you repeat "halva", in Ukraine this will not become sweeter. No matter how much you say "European integration", there will no longer be any plants from this, the number of jobs will not increase.
By the way, you need to understand that the number of jobs, and hence the incomes of Ukrainian citizens, will only decrease after the opening of their economy in Kiev to Brussels.
The fact is that for all Ukrainian enterprises the technical regulations of the EEC will start to operate. This means that Ukrainian factories, factories, giants and tiny cooperatives will not be able to sell their products (if it does not comply with European standards and regulations) not only in Europe, but also within Ukraine itself.
And Western corporations can and will do it. This means not "lower prices and increased competition", but unemployment and impoverishment of the population with the prospect of losing the entire industrial potential.
According to the calculations of the National Academy of Sciences of Ukraine, for the transition to new technical regulations of Europe, Ukrainian enterprises need from 60 to 80 billion euros. Ukrainian industrialists do not have this money.
Take a loan? Do you know what percentage is today for those involved in the business? Money can be taken under 25% per annum.
In addition, Ukraine is committed to introduce these new technical regulations. DURING ONE YEAR. In Europe, they passed on for decades. I think that further developments for the Ukrainian manufacturers of all industries are easy to predict. We add to all these economic risks purely political risks. For the current leadership of Ukraine PERSONALLY.
West demands to release Tymoshenko. To adopt a very ridiculous law for this, according to which ... prisoners of Ukrainian prisons can go abroad for treatment!
It would be very funny if it were not so sad. If Julia is released, the threat to Yanukovych becomes enormous. It is a specific threat to take its place in the future.
But now, after weighing all these facts, tell me: would you, on the spot of the head of Ukraine, agree to "go to Europe" with the prospect of finding yourself in a completely different place for yourself personally and with guaranteed destruction of your economy? That your rating will kill without fail.
I think no. But Yanukovych and his entourage stubbornly go to their own political death, sending the Party of Regions to the bottom. Ukrainians do not need another "orange party". And so in the Rada from the "orange" in the eyes dazzled.
We conclude: if Yanukovych commits, in our opinion, political hara-kiri, then you and I do not know anything. Not only Medvedev, but also Putin said that after signing documents with Brussels, the way to the Customs Union will be closed to Kiev. That is, the warning came from the clearest and most understandable source.
If Yanukovych still decides to sign documents with the West, it means that he received guarantees of personal immunity from this West. Or we should recognize the head of Ukraine as clearly seen in suicidal political inclinations.
In this regard, I would like to remind Viktor Yanukovych a few facts:
1. Saddam Hussein, Muammar Gaddafi, Hosni Mubarak, Egyptian President Mohammed Mursi, head of Yugoslavia Milosevic. All these politicians also thought that they had agreed with their Western "partners."
I am sure that Yulia Tymoshenko also thought so. However, the reality turned out to be much sadder.
2. Being the head of a nation, you need to think about your place in
stories
. It is difficult, but for a politician at the level of the head of the country it is imperative, otherwise you can not enter the history, but get into it.