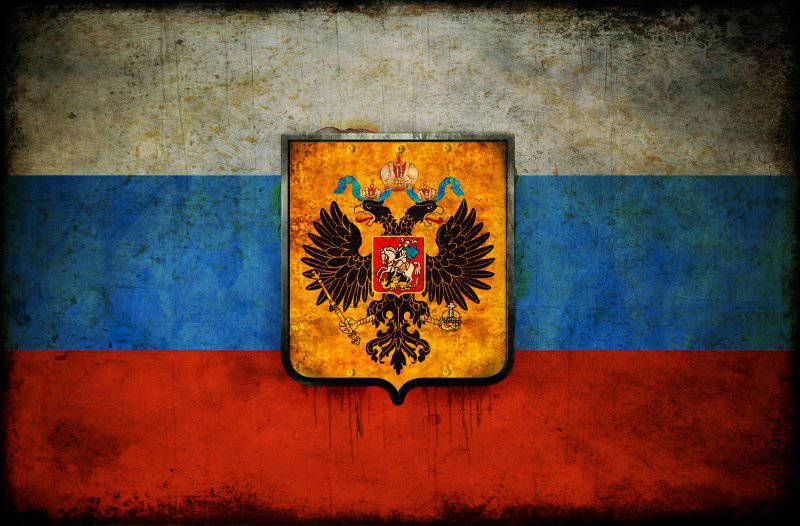 What is happening in Russia? And just a terrorist attack. A female suicide bomber entered the bus with peaceful people and set off an explosive device mounted on it. Six people died, forty suffered.
On the same day, unknown persons threw two bottles with a Molotov cocktail into the Volgograd mosque.
Prior to this, there was a natural massacre in the capital Biryulyovo.
Prior to this, several people of "eastern appearance" broke into the temple and threatened the priest and the congregation
weapons
.
Before the events, some craftsmen hacked several Muslim sites and placed on them a photo of a pig's head holding the Koran in its teeth.
In the Kirov region, two natives themselves understand which region was preparing a terrorist attack at a plant for the destruction of chemical weapons. If they succeeded, the casualties would be in the thousands.
The smell of big grants is carried in the air. Obviously, having sniffed, a certain St. Petersburg nationalist Bondarik came up with a remarkable scheme - to pay Russian teenagers money to allow themselves to cut or shoot themselves with traumatic weapons, and then make statements about the attack on them by Caucasians.
The guy is not alone - imitative stories allegedly on behalf of Caucasians beating "russia" have become a popular genre in the nationalist communities.
Today I came across an article on the news site NEWSru.com, in which the painfully familiar style of the late Kavkatsentr tells about the brutal attack of a young man and girl on a Chechen in a Moscow minibus - a Chechen, first shouting "Laugh, bitch!" in the throat, and then tried to finish him off with punches in the heart.
This chain of events can be summed up quite unexpectedly for many, but for me it is quite expected manifesto of Russia's Golden Pen - democratic journalism journalist Oleg Kashin, who previously rant about the inevitability of the collapse of Russia, tweeted pictures of pigs with witty inscriptions "Russian pigs" or photos of a dirty pig, lying in a puddle with the words "Russian, wake up," and now it's kindled, felt its identity and wanted to enroll in Russians. "Long live," he says, "the Russian people."
If someone thinks that this is all - this is such a big hairy accident or UFO divided into two buttocks, then he needs to undergo a serious course of treatment for debilizm. This is not an accident or a UFO, but the most natural train ***. This is the very same, promised us public for a long time already, a project alternative to the Swamp. This is exactly what I warned about when I said that "now they will beat us seriously."
At the same time, I ask you to note that a terrible legend is created for the internal consumer that Putin is the leader of the anti-Russian state, he hires the Azerbaijani mafia, and for the external consumer, intellectuals with hands of hands talk about the horrors of Russian fascism, cultivated personally by Putin.
Our dear opponents do not forget about the other flank - the "moron" from the HSE about the need to donate the Arctic to the international community, then Evgenia Markovna Albats will be generous to China.
What is happening now in Ukraine is the arrest of a deputy Markov, the Odessa massacre, DDOS attacks on pro-Russian websites and the clearly preparing closure of the ATV channel, the Bandera-belted, which is also the result of Poklonnaya. This is an attempt abruptly, in spurts on the living, but for the time being it is possible - as far as possible to drag Ukraine from the path of integration into the CU and EurAsEC.
The work, as you can see, is going quite organized and harmonious. Well, what could be the disorder between the heads of the same snake?
Question: with what resources should we solve all these problems? Who will "wet the terrorists in the toilets"? Who, despite all the temptations of simple decisions, should reject the proposals of the "Russian nationalists"? Who should preserve the interethnic world, be patient, stronger and wiser than all?
To overcome these threats and temptations, a high level of people's trust in the state and a high level of citizens' consciousness are needed. How are we with this?
I would like to cite as an illustration some biographies.
To begin with a quote from
news
about the explosion in Volgograd: "Investigators suggest that the IED could have been manufactured by the husband of the female bomber Dmitry Sokolov, who is on the federal wanted list. Bandit underground member Dmitry Sokolov 1992, who was born, is familiar with the technology of making the VCA and moreover, according to preliminary information, it can be a demolition man. It is not excluded that the manufacture of an SVU that worked on a bus in Volgograd is his handiwork, "said a law enforcement agency source. At present, intensive searches for action films are underway. His location has not yet been established. "
What is remarkable: this is not a non-Russian suicide bomber who dragged a Russian husband into Wahhabi gangsterism, but vice versa.
"Abu Saad Said al-Buryati (arab. أبو سعد سعيد و N و و (((((((((((((((((((()))))))))));;;;;;;;); при و و при,,; при Алек; X февраля X; 10 February 1982, Ulan-Ude; Ingushetia, Russia) - a member of terrorist groups, an Islamic preacher and one of the ideologues of the North Caucasian armed underground. 2 March 2010, the sources in the Russian security forces have spread the information that Said Buryatsky was killed in Ingushetia. The identity of the victim is confirmed by the results of a forensic examination carried out in Rostov-on-Don. 2 March 4, the President of Ingushetia Yunus-Bek Yevkurov confirmed the death of Said Buryatsky. "
"Two members of the" Primorsky Partisans "group accused of banditry and murder converted to Islam. We are talking about Alexander Kovtun and Roman Savchenko, said RSN. It became known about this after the defendants' lawyer declared that his players were sent to a punishment cell for their namaz. "
Savchenko and Kovtun are the surviving "maritime partisans" who killed a few people.
And this is just a plus for those who have already decided that "stop feeding the Caucasus" and "Russia for Russians". And all this is a plus for those who have already signed up for gays, hipsters, liberals and Westerners.
And now, after reading these biographies, it's time to ask the company idiotic question: how did it happen?
Well, let's see how it goes like this.
Let me quote some other people to make it clear:
"I am deeply convinced that the absence of ghouls like Lenin and Stalin is the merit of the American people. Their presence is the fault of the Russian people, in which he is still not ready to admit ... Russia is, after all, also a child of the Old World, but a child is unsuccessful. The boy is bad, but what is there, m ... to he, our boy. "
N. Uskov, the editor-in-chief of Snob, is the one who recently interviewed the Minister of Culture of Medina.
"The Russian man cannot be compared with anyone: neither with the Chechen, nor with the Chinese, nor with the American, nor with the Jew."
A. Koch - former Deputy Prime Minister of our Motherland.
"Everything in the world would be easier if the Russian nation stopped. The logic that guides my people now is akin to the logic of a mad dog. The mad dog runs, not knowing where, it comes out with poisonous saliva and attacks on everyone he meets, "- Valery Panyushkin, a reputable journalist in the capital's media.
"I consider Russian men for the most part to be animals, creatures of not even a second, but of the third kind" - Artemy Troitsky, another respected journalist.
"What kind of civil liberties are we talking about? freedoms whose for whom? What could be the "civil liberty" of a monkey? it is tiresome to repeat all this a hundred and fifth time — if you think that Russians are people, you will never understand how Russia lives and what happens in it. ... you are worried about some Russians who shouldn't live in the world at all! "
V. Shadronov, also a journalist
No, no, I'm not saying that our handshaking intellectuals brought the people mentioned at the beginning to Wahhabism. This is all - only a cherry on a multi-layered cake made of crap, which flies into the face of a Russian person every day. On which ultimately - the last hope: on his courage, loyalty, patience, strength. Because if he doesn't go, he doesn't stand up, he doesn't stand, he doesn't apply force, then nobody will go, hen't stand up and he willn't do it. Our handshake is only brightly and creatively crowning and closing the cycle of bullying - bribery, negligence, theft, and indifference. What these people say and write is simply a way to deprive a Russian person of the last remnants of dignity, deprive him of the last opportunity to be himself. This is a bright convex picture with the inscription "Russian and dogs are not admitted."
All these media spits are only a symbol of the attitude of the Russian financial elite and the intelligentsia that eats from its soles to this people and this country.
To be normal (not hysterically-shifted on Russianness or anti-Russianness, but normal) to Russians in our information space is intolerable. This means being a constant target for unpunished (see A. R. Koch) insults, wishes to die, doubts from mental and physical usefulness.
And the other, the polar first torture - torture with official pomp and falsehood, imitation, pop music, even in things that are absolutely not adapted to the priestly - for example, in prayer. I said that you are a Russian Orthodox patriot - and you feel as if you were recorded as a mummers. This stay in fake official imitation is also traumatic.
As a result, people want to get away from a traumatic identity. From Sovietness, from Russianness, from Orthodoxy, from Russian patriotism. Where can they go after this? Either in "Westerners" or in radical Islam.
The elite rudeness itself is unbearable, not so much the full impunity of the boors. It seems that we and they are separated by a white, cozy fence through which they can spit on us with convenience and comfort.
The only person whom our law enforcement agencies have dared to take is someone B.Stomakhin, whose case is now being tried in the Butyrsky court and by which I am now passing through a witness. To all appearances, he is the only one who does not have ties that would play the role of this white fence.
People sometimes ask me if I am not ashamed to participate in imprisoning a patient with the body and mind of a person?
I am ashamed, but not that they put down Stomakhin. I am ashamed that Koch is free. I am ashamed that they were not punished in any way, neither Troitsky, nor Shadronov, nor Romanov got any lesson.
Of all these poisonous secretions, that "moral terror" about which Kurginyan spoke so much is formed. This terror is not physical, but it completes the work begun by terror with physical, economic problems, and state disorder. He takes the soul to the last heat.
Until the last heat, these souls are brought by the feeling of being useless, insecure, lack of identity, the inability to find a way and a reason for self-esteem, lack of an idea of ​​their place in the state of Russia.
Now we are in a zone of extreme instability. Now Russia has entered the test field. And we entered it with a completely neglected ideological sphere, with the absence of a system for creating and reproducing identity. Moreover, without any idea of ​​what this identity is.
The danger is hard to exaggerate.
Removing traumatic informational trends is not even a minimum: it is a minimum of a minimum. A systematic work is needed to create a living, relevant Russian and Russian identity.
It should be understood and constantly remember that identity is not a castle in the clouds. It is formed in a specific habitat. In the very environment where our vegetable bases use practically diplomatic immunity and extraterritoriality, and top officials from national republics come to settle matters of their fellow countrymen in district ATS.
Therefore, the necessary identity can not be built without changing the environment. Both habitat and information environment.
And, since we have extremely little time, and we have a lot of work, measures should be extraordinary.