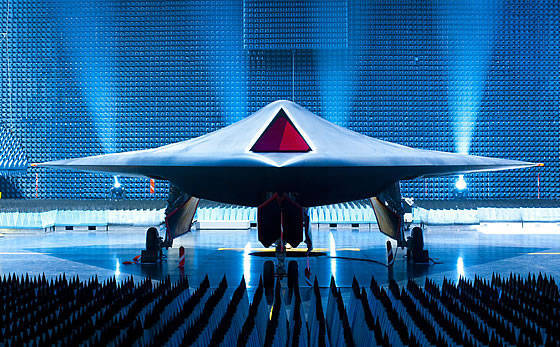 The prototype developed by BAE Systems (BAE Systems) of the Taranis impact unmanned aerial vehicle (UAV) performed the first flight.
According to "Janes Defense Weekly", citing information from the Ministry of Defense, flight tests are currently ongoing. Representatives of the company and the military did not disclose the date of the first flight. She will become known after the test report is published by the Ministry of Defense.
UAV flights are likely to continue at the Australian Air Force test site in Woomera. The UK has previously actively used this test site for weapons, including the Mantiss unmanned aerial vehicle in 2009.
The report of the Ministry of Defense to the country's parliament on October 25 confirmed that ground tests of the Taranis UAV began in the 2010 year, and flight tests in the 2013 year.
The representative of "BAE Systems" refused to give details of the tests without the relevant permission of the Ministry of Defense of the country. The UK has coded information about the Taranis UAV, which, as we know, was publicly demonstrated only twice.
Previously, the company announced its intention to launch UAV flight tests in the 2013 year. As stated, system testing requires a different approach than testing manned vehicles. The system will be comprehensively for a long time "circled" on the ground. This is to ensure that flight tests pass safely and with the required efficiency.
The first flight of the Taranis UAV followed the first flight of the Neuron pan-European UAV, which took place on December 1 2012, as well as the X-47B aircraft-based UAV, developed by Northrop Grumman.
UAV "Taranis" is not intended for adoption. The goal of the program is to create a technology demonstrator to analyze the possibility of developing the first autonomous low-profile supersonic assault unmanned aerial vehicle, which will make it possible to deliver high-precision strikes at ground targets at long range and automatically evade enemy weapons. The UAV is also supposed to be used to accomplish the tasks of reconnaissance, target designation, and, possibly, destruction of air targets.
The total cost of the Taranis project is estimated at 180 million pounds (291,3 million dollars).
According to the UK DoD, the aircraft is not designed to use weapons, but the test program will include simulating the launch of ammunition.
The UK views the drone drone as one of the ways to expand the country's air force's ability to deliver long-range strikes. MO UK for a long time developed the requirements for this unit. It is now recognized that an assault unmanned aerial vehicle can be a cost-effective solution in the future.
In July 2012, the United Kingdom and France decided to comprehensively evaluate the results of the Taranis and Neuron programs over the 18 month to determine the viability of the potential joint Anglo-French development / acquisition program of the FCAS Future Combat Air UAV.