The article is posted on the rights of information cooperation.
The project is awarded the Oscar of the game industry for the second year in a row.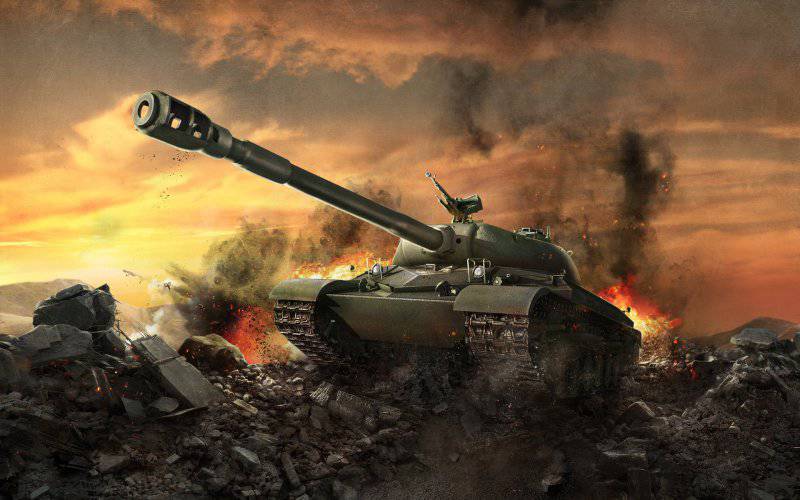 25 in October 2013 - Wargaming, a leading developer and publisher of online games, is pleased to announce that World of Tanks' MMO shooter won the Golden Joystick Award for Best Online Game. The top three winners also included League of Legends and Dota 2 projects, which took second and third places, respectively.
"The two-time World of Tanks victory at the Golden Joystick Awards is a merit of our multi-million dollar gaming community," says Wargaming CEO Viktor Kisly. "We are grateful to the fans."
Tanks
"For the tremendous support and dedication to the project."
At last year's ceremony, World of Tanks won the Best MMO Project of the Year category.
The winners of the Golden Joystick Awards are determined by online voting, in which gamers from around the world participate. The solemn announcement of the winners takes place in London's Westminster Bridge Plaza.
# # #
About the game World of Tanks
World of Tanks is a massively multiplayer online game completely dedicated to armored vehicles of the mid-20th century, in which fans of steel giants from all over the world fight shoulder to shoulder, defending their claims to world tank domination.
Join the million army of tankers:
www.worldoftanks.ru
About Wargaming
Wargaming is one of the world's largest publishers and developers in the free-to-play MMO market. The company was founded in 1998 year and during this time managed to develop and release more 15 projects. Wargaming is currently working on a military series of MMO games dedicated to mid-XX century tank, air and sea battles: World of Tanks, World of Warplanes and World of Warships. All three projects will become part of the unified MMO-universe of Wargaming.net (www.wargaming.net), which unites millions of players in the global wargamer community.
Read more on the website: www.wargaming.com