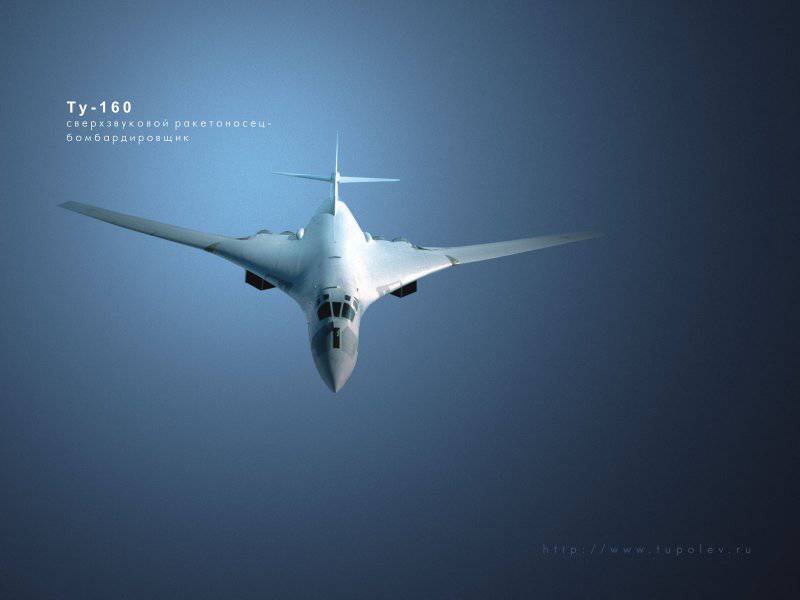 In accordance with the plan of combat training
aviation
two Tu-160 strategic missile carriers rose from Engels airbase in the Saratov Region, flew over the Pacific Ocean and landed in Venezuela, the Russian Defense Ministry's press service and information department reported.
The rocket carriers flew over the waters of the Caribbean Sea and the eastern Pacific Ocean, along the southwestern coast of the North American continent and landed in the Bolivarian Republic of Venezuela at the Macetiàia airfield.
Two strategic bomber Tu-95MS provided radio communication in remote areas between control points involved in the task, ITAR-TASS reports.
The aircraft flew over 10 thousand kilometers. Flight duration was about 13 hours. During the flight over the territory of Norway, the rocket carriers were accompanied by two F-16 fighters raised from the Buda airbase.
All flights of Air Force aircraft were performed and are carried out in strict accordance with the International Airspace Use Regulations.
Currently, the Tu-95MS and Tu-160 aircraft form the basis of the strategic aviation of the Russian Air Force. But with 2014, Russia will begin the development of a promising long-range aviation complex (PAK DA), which will replace them.