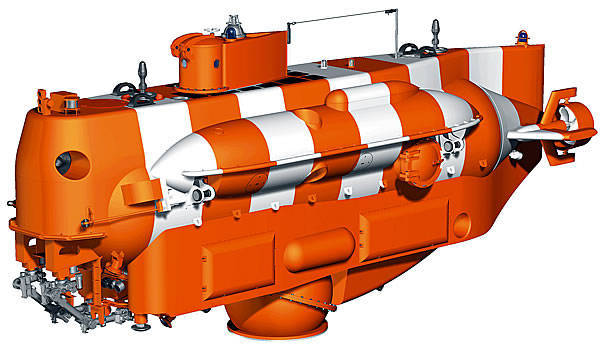 The newest rescue submersible Bester-1 will be accepted into the Russian Navy at the end of the current - early next year, Interfax-AVN reported, citing the press service and information departments of the Russian Defense Ministry on the Navy.
"The crew of the apparatus was trained and trained in an underwater vehicle of a similar design in the North
navy
. Now the team is preparing for the state phase of testing the Bester-1 submarine. It is planned that the Bester-1 Navy will be accepted at the end of the current - beginning of next year, "the representative of the Ministry of Defense said.
According to him, with the adoption of the "Bester-1" in the composition of the forces of search and rescue support of the Navy will significantly expand the ability to assist in submarines in emergency situations.
The representative of the Ministry of Defense noted that the characteristics incorporated in this deep-water apparatus, have no analogues in the world.
Its distinctive feature: the latest apparatus control systems, the accuracy of its positioning and navigation at depth, the availability of a unified automated control system, more powerful and fundamentally new propulsion and steering systems, a new guidance system, landing and attachment to an emergency submarine, a new docking chamber to an emergency submarine. exit from the submarine, through which it will be possible to evacuate people at a heel to 45 degrees.
The representative of the Ministry of Defense noted that all previous rescue vehicles built in the country and abroad could assist the crew of the submarine in distress when the emergency submarine roll was no more than 15 degrees.
The 18271 Bester-1 deep-sea rescue vehicle was developed by the specialists of the Nizhniy Novgorod CDB Lazurit and built at the Admiralty Shipyards.
The rescue device of the 18271 project was conceived as a modernization of the 18270 Bester project, which was built in 1994 and is the first mobile rescue device in Russia. For the first time, practical exercises on its road and air transport (An-124 aircraft) were successfully held in the 1996 year.