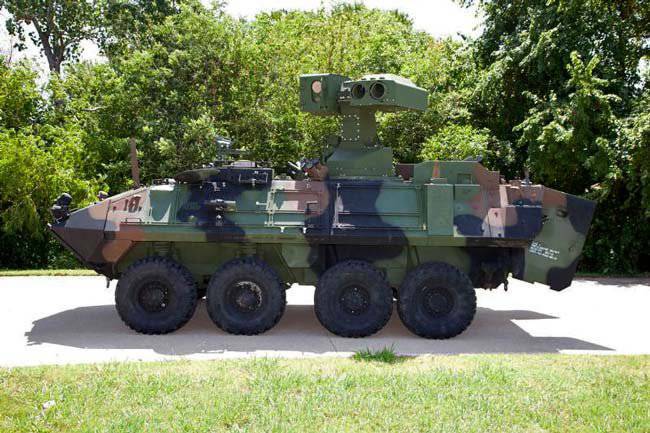 The armament of a light armored anti-tank vehicle LAV-AT (Light Armored Vehicle Anti-Tank) of the US Marine Corps. Photo: Raytheon




Raytheon Corporation successfully completed the first series of test combat shooting using a new weapon system of a light armored anti-tank machine LAV-AT US Marine Corps. The upgraded weapons system BMP LAV-AT, equipped with TOW-II missiles, is designed to protect reconnaissance and light infantry groups. Its task is to destroy threats at a great distance, day or night, as well as in all weather conditions.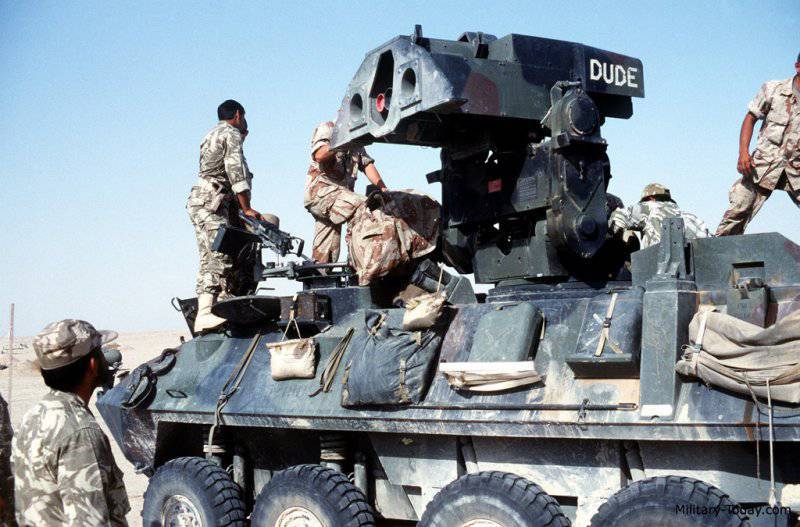 The LAV-AT 2 Division of the US Marine Corps shown here during Operation Desert Storm in 1991 is the only US platform using the outdated Emerson M901 turret. This tower and TOW M220A3 system have now been replaced in order to standardize the SABER M41 system used by the US Army. (Photo: DOD)
"Raytheon provides enhanced capabilities designed to save the lives of marines," said Michelle Lohmeier, vice president of land systems, Raytheon Missile Systems. "The new tower and thermal imaging systems are able to monitor and navigate in motion, providing better situational awareness. Raytheon also reduced equipment size, providing more space for the crew inside the vehicle."
In April 2012, the US Marine Corps signed a contract with Raytheon to develop and integrate an anti-tank weapon system for four LAV-AT infantry fighting vehicles. The LAV-AT modernization program is intended to replace the aging original system, the M901 Emerson turret, which has already been discontinued and removed from the US Army inventory. Along with the turret installed on the vehicle, the TOW M220A3 system was also replaced by the SABER M41 system, which is already used in infantry and
tank
battalions of the marines. According to the program, 118 anti-tank weapons systems (ATWS) will be purchased, four of which are currently at the stage of testing serial production technology. All four vehicles will be tested later this year. Test operation will begin at the end of 2014.