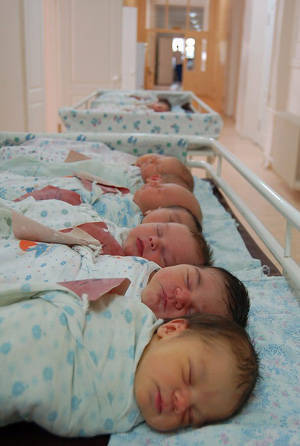 Daily Regional
news
may be quite resonant, but the mainstream media does not always bring such news to its audience, considering it to be intended for a rather narrow audience. To get acquainted with the news of individual regions, Internet users can take advantage of special resources that position themselves as regional news sites. One of these sites is
http://willwell.ru/
- Perm information portal, where you can find information about the life of this large city.
Today in Perm the topic of privatization of the building of the maternity hospital "Stork" is being discussed. This medical institution was disbanded, and its building was decided to undergo a privatization process. As a result, the maternity hospital building was acquired by the Jordan Company, which conducts its work on behalf of the Russian Orthodox Church. October 23 in the building of the former maternity hospital LLC "Jordan" opened a hospital, which was named Elizavetinskoy.
The prosecutor's office found out that the property department of the city administration, without bidding, simply handed over the building of the Aist maternity hospital to Iordan LLC, which (LLC) was supposed to start conducting treatment and diagnostics of needy citizens in the building. But representatives of the Perm diocese now state that it will take at least two years to start the hospital. This led to suspicions that under the guise of Iordan LLC, a commercial office could open a clinic, which is going to provide paid services to the population in Perm. Suspicions fell on the company "UralMed", which decided to veil its activities by the fact that the building is working medical structure on behalf of the ROC.
Today, the proceedings are being leased on the transfer of the maternity hospital building, and the FAS makes the main complaints, considering that the transfer took place without complying with the necessary legal norms in the absence of competition.
In this case, the townspeople occupy opposite positions. Some people think that the prosecutor's office and the FAS are right, and that a commercial clinic under the activity of the ROC's structure can make money in the building of the former maternity hospital. Others are confident that the actions of the FAS and the prosecutor's office look completely baseless and are aimed at ultimately transferring the maternity hospital building to some organization that wants to become its owner with the consent of the government agencies mentioned.