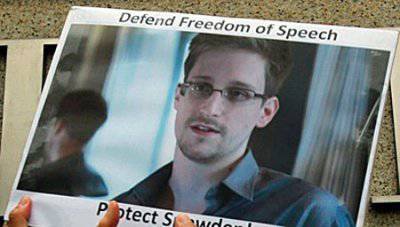 The British Guardian was noted for new disclosures that Edward Snowden once suggested for this edition. Today it became known that the American special services were trying to actively spy on the heads of 35 states of the world. Among those who were hooked by the CIA and the NSA were politicians who were leaders of friendly states. In particular,
policy news
they say that Angela Merkel was subject to electronic surveillance.
After the appearance of such information in the media, the Federal Chancellor of Germany decided to call Barack Obama and ask him to explain what she had read in recent newspapers. In particular, Merkel said that between good friends can not be anything closely resembling the surveillance. However, she noted that the friendly and partnership ties between the United States and Germany are long-standing, and breaking these ties would be the height of unprofessionalism.
The press service of the American leader has spread information that Obama assured Merkel of the unfounded claims. In particular, Jay Carney - a representative of the White House, said on the subject of scandals that they "did not listen, and are not going to listen." Such an explanation for Mrs. Merkel could hardly look exhaustive, and therefore, after the publication of Snowden's revelations in the British edition of the Guardian, one can expect more restrained contacts between Berlin and Washington.
"Restraint" manifests itself now. It is, for example, about the contacts of Brazil and the United States. More recently, the head of Brazil, Dilma Rouseff, directly told Obama that the work of American intelligence services in listening to mobile phone conversations of representatives of foreign political elites is an action that it can't be called partnering. After that, Brazil decided to abandon purchases of certain types of weapons on the traditional American market, preferring to begin negotiations with Russia.
According to Snowden, US intelligence agencies followed the heads of Russia, Iran, China, and India. Such information is confirmed by the printouts of incoming and outgoing calls by the leaders of these and other countries, which were represented by the said edition.
These and other
news
Politicians can be found on the site of Rulta, whose audience is constantly growing.