Do terrorists have nationality? Religious affiliation? Floor? Height, weight, skin color, eye color and hair color? A silly series of questions, isn't it? Yes. And at the same time, no. It all depends on the purpose for which the terrorist act is being committed.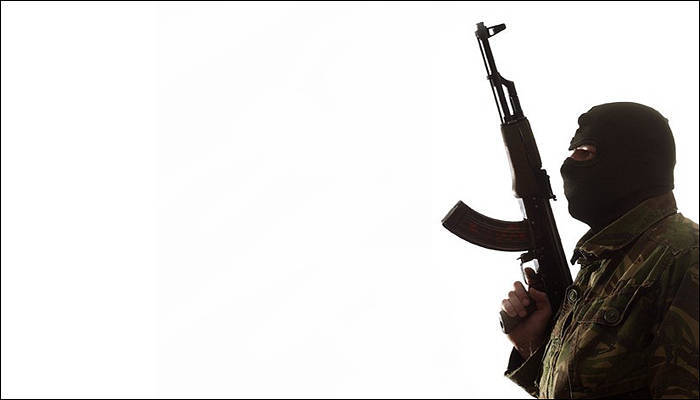 If a terrorist act is committed by an ETA grouping in Spain, Basque nationalists who seek the independence of their homeland, then we say: Basque terrorists committed the crime. They have a nationality. They are Basques. Actually, that's why they commit their shares. At the same time, to say that "terrorists have no nationality," and a terrorist act was committed simply by some criminals stupid. In this case, one of them could be a brunette, and the second, as it happened - a blond. And it will not make any difference.
But if tomorrow the blond will commit mass violence under the slogan: all power to the blond, kill the brunet and go to heaven, we say that the terrorist was blond. Because in this case it will be significant. Do you understand what I mean?
In our country, terrorist acts are committed by Islamic terrorists. The nationality of the terrorists is different, and, apparently, it is not important. There are among them Russians, and people from the North Caucasus, and others. But they have the same religion: Islam. They themselves consider themselves to Islam and commit their crimes in the name of what they consider to be their religion. Before going on a mission, they read prayers in Arabic, are tied around with some scarves with inscriptions from the Koran, and so on. They are convinced that by killing many people in the name of their god, they will go to his paradise. They are Islamic terrorists.
This does not mean that all Muslims are terrorists. In the example above, we had Basque terrorists and a blond terrorist. This does not mean that all the Basques are terrorists. Or that all blondes are killers. But specifically these terrorists were not just faceless criminals, but a Basque terrorist and a blond murderer, respectively. In this case, nationality and hair color matter. So it is with Islamic terrorists in our country. Their religious affiliation matters, since they associate their actions with the tenets of their religion.
If tomorrow a Christian, following his understanding of religion in the name of Christ, blows up a bus, I'm sorry, we will have to call him a Christian terrorist, despite the fact that other Christians will not support his methods. In the Middle Ages, the Crusaders went to kill in the name of Christ, and we still call them Crusaders, and not just some armed people. And we consider the Holy Inquisition, which sent people to the fire in the name of the purity of faith, as a Catholic tribunal, and not just some unspecified court. When today we call terrorists Islamic terrorists, we simply call a spade a spade. No need to postpone the truth for the sake of the notorious political correctness.
Recently, tragedy happened again. A bus was blown up in Volgograd, several people died, dozens were injured. It is already clear that, most likely, the crime was committed by the so-called "shakhid", or "shakhid", that is, a religious suicide fanatic who kills other people with him, because he believes that this victim will open the doors of paradise in front of him. Or, maybe, revenge for the dead "brothers in faith" (and
arms
), or for a relative, or for a husband, the same "shahid" or terrorist.
Our fellow Muslims, including the ideologues and hierarchs of religion, will of course say: Islam has nothing to do with this. Islam again has nothing to do with it. Never had and now has not. It just so happens that almost all the terrorist acts in Russia are carried out by Islamists and under Islamist slogans.
But we have to say no. Islam has to do with it. There are no accidents. Here we have politics and war. The war of radical Islamists with the world.
We do not say that all Muslims are terrorists. We do not say that Islam is a religion of terror. We have never said such a thing or even thought of it. To say or think this would be a great lie. But Islam has to do with it. You have to be honest and admit your responsibility. It is clear that specific terrorists have nothing to do with the majority of normal law-abiding Muslims of our country. That is why they, normal and law-abiding Muslims, must show solidarity with the country, not with the terrorists. Both in words and in deeds.
To our great regret, sometimes some Muslims of our country, as if peaceful, express sympathy to extremists and terrorists. Justify. For example, by the fact that this was "Russia brought", or "America brought", or "they had no other way out". On the Internet, we saw a whole campaign to support Syrian militants, Islamic terrorists, and warring with the legitimate government of Syria. We met with the strange attitude of our fellow Muslims to such "minor" crimes as arson and explosions of alcohol-selling stores, for example, in Ingushetia. The reaction was this: our brothers went overboard a bit, but on the whole they are right, because according to Sharia, alcohol is prohibited. And if the store was blown up so well that no one was killed, then understand and forgive, which is already there. And even the head of the Republic of Ingushetia on this occasion enters into a theological dispute with villagers-bombers, instead of burning iron out of betrayal with a hot iron, as befits a Russian officer and a Russian official.
Islam has to do with it. And the attitude of Russian Muslims to crimes against Russian law "in the name of Sharia" is related to the most inhuman terrorist acts. Today we set fire to the store, because its assortment does not correspond to the Sharia product range, tomorrow we shoot at girls who don't wear the hijab with paint, the day after tomorrow with bullets. And then one of the girls in the hijab blows up a bus with people. Alas, everything is connected. Therefore, we must stop right where the red line has drawn Russian law. Not an inch without stepping over.
Dear fellow citizens of all religions, including hierarchs, ideologues, as well as especially the heads of republics, districts, and other respected people. This is Russia. Russia has never been a country of sharia. And never will be. Accept it or leave us. In the world there are countries living under Sharia law; with a great desire, you can move there. If you do not want to leave your native land, the land of fathers, which is understandable, but still you want to live according to the laws of Sharia, then you can stand out, separate with your land. This can be done in a peaceful and legal way. The whole world community respects the principle of self-determination of nations. You need to hold a referendum, and if a qualified majority of your people favors secession and life in an independent and Sharia country, then the process can begin. It is not fast and not easy, but possible.
At the same time, be prepared, of course, that Russia will close its borders with you, visas and stop subsidizing your economy. But never mind, Allah will give you money. If you don't attack the neighbors, don't have a terrorist base and grow poppies for heroin production, if you sit quietly, observe the Sharia and pray, no one will touch you.
And if your problem is that you, staunch shariachiki, are in your own people in an insignificant minority, and the majority of the population of your national republic votes in word and deed for life in Russia, then understand that a minority is a minority. Your people chose to live in Russia, and, therefore, according to Russian laws, and not according to Sharia. And personally, you can choose for yourself another Sharia country.
Russia is not a country of sharia. In Russia, you can live in peace and practice your faith. We will improve the situation. We will build more mosques in the big cities of big Russia, because now there are obviously few of them, this really needs to be fixed, so that for holidays you don't fill streets and squares and pray on the asphalt for good. And all will be well. Russia is the land of peace, for everyone, for Christians, for Hindus, for Jews, and for you too. Do you understand what I am talking about. But Russia is not the land of Sharia, no.
If you therefore decide that Russia is a land of war for you, then you will get a war. Just not the war you are thinking about. The "Russian answer" is not a sweep of the market by a dozen youths, not a skirmish at the bar with guards, not a "Russian march", not "Russian jogging" and other parody-small shares of insignificant "Russian nationalists". Real Russians are a state people, a nation-state. The scale of organized violence carried out by Russians is always greater than you can imagine, thinking in terms of family, clan or ethnic.
As an example to you: in one day, to load into wagons and evict an entire people into the wild steppes. And not one people. Or, another thing: put the Russian boot on half of Europe. Do you think Russia has become weaker since then? Periodically, some also thought so. And always wrong.
Loner-terrorists, we will eliminate. We must do it together. Alas, there are maniacs, criminals, in an imperfect mortal life, we can not avoid the appearance of geeks. But criminals should not have any support in society, either direct, indirect, physical or moral. No ideology should be subtly led to the justification of violence and violation of Russian laws, which we sometimes see in "political Islam".
Sorry for the truth, but as long as there is no unanimous and complete rejection of extremism in the Islamic community, in the "wise" of Russia, we are forced to treat Muslims as a "risk group". And when the police are especially attentive to bearded citizens, and when they organize raids on places of religious gatherings, it must be understood: there is no discrimination and no particular dislike for Muslims. Russia loves Muslims. Sometimes even more than Russians. But there is a simple science, criminology. For example, gypsies often sell drugs. Therefore, if a lot of heroin is distributed near the Gypsy settlement, it makes sense to go through a raid on Gypsy houses. This does not mean that we do not like gypsies. We love gypsies, and songs, and ah-na-ne. But crime statistics tell us that there are many drug dealers among Roma. And we are going through the gypsy, and what to do?
Alas, extremist ideas and practices are spread throughout the Islamic community as if it were a mycelium. We recognize that this trend is contrary to normal, peaceful Islam, it may be a virus in a healthy body. Let's say. But mycelium is a mycelium. Mycene is one. Therefore, such attention to Muslims in terms of combating terrorism, such a forced bias.
This problem has a solution. And only Muslims can solve it. Russian Islam should, first of all, be united, having forgotten about the discord between those and other hierarchs, to declare a dogma: Russia is the land of peace for Islam. Russian Muslims abandon plans, even theoretical, to introduce Sharia in Russia (as a state and legal regime; a Muslim can and should follow Sharia privately in his personal life, to the extent that Sharia does not contradict Russian laws: for example, a Muslim can do not drink alcohol, well done; but you can't marry a 14-year-old girl or blow up anything, and so on). Russian Muslims accept the power of the Russian government and Russian laws, henceforth forever. All shariachiki, all extremists, all dissenters are declared apostates and heretics. They proclaim a curse and anathema, or whatever you call it. It is publicly announced that all the "martyrs" go straight to hell. Publicly, openly and unequivocally, any interpretation of the scriptures and traditions that even indicate the potential of military jihad and martyrdom is denied. If at the same time foreign "brothers in faith" condemn the Russian Ummah, point out the inadmissibility of such a radical change of teaching, and so on, then God is with them. Spit.
Secondly and practically. The Ummah must itself identify and surrender all extremists, terrorists, preachers of extremism, and accomplices of terrorists to the Russian law enforcement agencies. Oh, you will say how it is possible to force them to inform, to surrender their own! Here it is, check for loyalty. Who is more for you? Are the terrorists "yours" for you or the citizens of Russia who are blown up in buses for you? If the terrorists are more yours for you, then, sorry, you are the accomplices of the terrorists themselves, isn't it? Normal people have their own other normal people, not murderers, even if they are "their own" religion.
Then we will understand, we will see, we will believe that these specific terrorists have no religion, that Islam is a religion of peace, Islam has nothing to do with terrorism, and Russian Muslims have ours, ours, on the side of the world. And there will be fewer checks, and the bearded ones will attract no more police than the red ones, and build as many mosques as necessary.