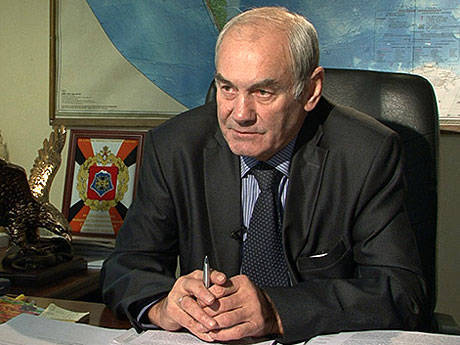 For the first time, Russian Defense Minister Sergei Shoigu took part in a meeting of the Russia-NATO Council, where he explained to American colleagues why Russia needs a strong army. In some areas, we can work with the North Atlantic alliance together, but the full-fledged partnership is still far away, President of the Academy of Geopolitical Problems Leonid Ivashov told our Company.
"Sergei Kuzhugetovich in a soldier's way, I would even say, in a simple language like that, he brought Russia's concern over NATO's activities. And he dwelt on two problems in detail. This is the first - European missile defense system, which the United States is promoting. And the second is the admission of new members to NATO countries, including those from the post-Soviet states.
What is being proposed is a rigidly stated, clear position. Perhaps I would have toughened this position: here we have our borders, which we will protect and defend. Here is our position, from which we will not depart. And when you clearly state that this is a firm position, it is not subject to change - then they adapt to our position.
- What are common themes, common directions in which we can cooperate? Maybe common threats?
- Today, in general, reorientation from a purely military sphere to the sphere of protection is needed. They are already talking about meteorites aimed at our planet. There are threats associated with climate change. And questions about climate
arms
need to set today. And about weapons of protection against climate change. The developments are being conducted, especially by the USA - but they are again being conducted in the direction of how to use the climate as a weapon.
There are problems today of delineating Arctic resources and so on. There are many problems today, those that can be solved by the army. Here they need to focus. The same terrorism, it was designated after 11 of September 2001 of the year as the main direction of cooperation between NATO and Russia. But not a single terrorist, so we together did not catch.
There is a problem of Afghanistan, drugs coming from this region. Also on NATO monitors, these threats are exposed as one of the main ones. But there is no real cooperation. On NATO, you just need to press, push. After all, they see how duality behave. On the one hand, they say that we do not drive like anyone into NATO, but our doors are open to all comers - well, they emphasize democratic states. And while we are activating integration ties in the post-Soviet space, including within the framework of the OKDB, the Customs Union, they are not only beginning to scold us, but to take some action to slow down this integration.
- CSTO expressed a desire to cooperate with NATO. At the same time, NATO refused the offer. But she said that she would cooperate in the areas of security with each participating country separately. How can this position be explained?
- This position is explained as anti-Russian. They did not help the Soviet Union to collapse, they invested both money and certain efforts of the Western countries so that the process of land gathering, the process of integration of the post-Soviet countries would be launched here again! We remember the statements of both Brzezinski and Kissinger: I prefer, Kissinger said, chaos and civil war in the post-Soviet tendency of his peoples to unite. And now, of course, they are trying to prevent. And of course, they meet any integration principle in this space with hostility. But not just unsubstantiated, they are conducting a geopolitical operation in order to break, embroil us and so on. This, of course, is one of the real functions, and not the declared functions of NATO.
- Does NATO have a chance to win over any of the CSTO members to its side?
- Now they were fighting for Armenia, trying to first sign an association agreement with the European Union. Then they are lured - they have the Council of the Euro-Atlantic partnership and so on. But the latest decision on joining the Customs Union in fact does not allow the signing of an agreement at the upcoming summit in Estonia. In fact, Armenia has chosen - well, God forbid, so that finally - its development route. She wants to develop together with Russia, together with other countries of the Commonwealth. Therefore - well, whom? Kyrgyzstan, I think, they should not be torn off. He is far away. Hardly. From the CSTO member countries - I doubt it. Now they are processing Ukraine. They want to tear Ukraine away. And then, of course, both the Customs Union and the military-political alliance of the CSTO type will be incomplete.
There are a lot of honest, kind people. I know myself. Including among generals of NATO, officers of NATO. But they do not make decisions. Decisions are made by politicians who are behind even the prime ministers, presidents, and so on. "