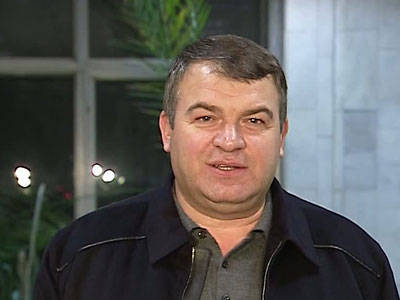 Anatoly Serdyukov, occupying the post of Minister of Defense, paid nearly half a million rubles for a hotel in France. This is the conclusion reached by the Accounts Chamber, which released a report on violations committed by officials.
As the joint venture established, in October 2012, a month before his retirement, Serdyukov, participating in the work of the Russian-French Security Cooperation Council, reserved rooms for himself and his subordinates at the Kriyon hotel for € 13,5 thousand. At the same time, the contract provided for a penalty for cancellation or reduction of the terms of residence.
"By the decision of the Minister of Defense Serdyukov from October 26, the visit of the Russian delegation to France was reduced to one day without staying at the hotel. As a result, the Kriyon Hotel paid a penalty and a penalty of 10,5 thousand euros (424,9 thousand rubles)," Report of the Accounting Chamber. Such a decision of the ex-minister in the document is called "inefficient spending of money."
In general, as noted by the joint venture, an audit of the activities of the Ministry of Defense over the previous three years indicates that the department did not control budget expenditures. "This is also confirmed by the lack of information on the activities of the system of internal control over the legality and effectiveness of the use of the federal budget funds in the Ministry of Defense of Russia," the document says.
In particular, in January 2012 overpaid almost 1,9 billion rubles to servicemen. "The CSC (Integrated Settlement Center) of the Defense Ministry of the Russian Federation was re-paid a monetary allowance to a number of military personnel in January 2012, previously paid to this serviceman through the financial security departments for the subjects of the Russian Federation," the department explained.
At the same time, part of the money has not been returned to the treasury. "A number of military personnel who received a monetary allowance for January 2012 twice, were dismissed from the Armed Forces during 2012 year. The amount of overpayment of monetary allowance, which was not reimbursed by the military personnel due to their dismissal, amounted to 3,76 million rubles", specified in the Accounts ward.
However, other agencies worked equally well. In particular, when purchasing "electronic bracelets" in 2010 - 2011. because of the violations committed by the officials, the budget did not count 1,65 billion rubles, the Accounting Chamber reported.