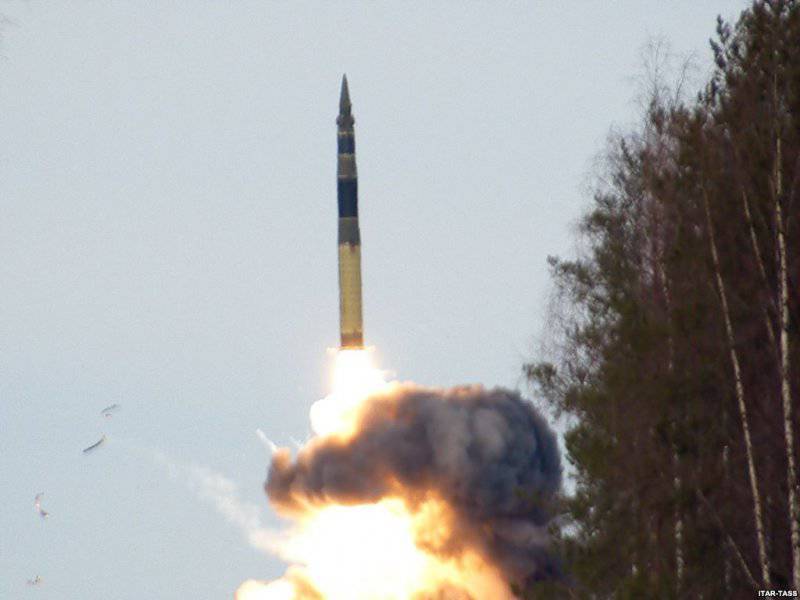 The US authorities are concerned about the conduct of Russian intercontinental ballistic missile tests (ICBM) RS-12M Topol (SS-25), which were carried out at the testing ground near Astrakhan on October 10, foreign media reported.
The reason was the fear that Russia is launching an ICBM bypassing the agreement on the elimination of medium-range and shorter-range missiles 1987 of the year, US officials say.
According to them, the launch of Topol ICBMs at a range of 3,2 thousand kilometers directly indicates that the production and testing of this type of rocket may be prohibited under the INF Treaty.
According to FreeBeacon, the claims also lie in the fact that Russia did not notify the international group of the Hague Code of Conduct (International Code of Conduct against Ballistic Missile Proliferation) of the upcoming launch.
The publication indicates that the test flight was the fourth in the last two years, carried out by the Russian Defense Ministry in violation of the INF Treaty, which prohibits nuclear missiles with a range from 500 to 5,5 thousand kilometers.
Recall that the launch of the RS-12M Topol ICBM was held on October 10 at the Kapustin Yar test site with a crew of the Strategic Missile Forces at 17.39 Moscow time as part of testing new combat equipment.
The launch objectives were "confirming the stability of the main flight-technical characteristics of missiles of this class during the extended service life periods, working out measuring instruments for measuring complexes of various types, testing the combat equipment of intercontinental ballistic missiles."
"The missile training combat unit struck a conventional target at a given accuracy at the Sary-Shagan test site in Kazakhstan. The tasks of the test launch are completed in full, "the Ministry of Defense noted.
It is noteworthy that the flying rocket was visible in the sky over Yekaterinburg, which caused a resonance among local users of social networks. Some of them took the rocket for a falling meteorite.