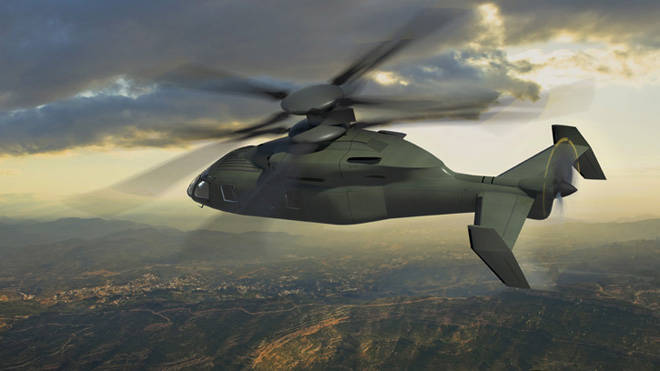 Boeing and Sikorsky have expressed confidence that the technological prototype SB-1 Defiant they are creating under the program for creating a high-speed multi-role helicopter JMR (joint multi-role) of the US Army will not suffer the fate of RAH-66 Comanche, reports flightGlobal.com on October 22.
Samir Mehta, President of Sikorsky Military Systems (Samir Mehta), stated that substantial investments in prototype development prove confidence in its design and satisfaction of the requirements of the US Army if the program is completed to the end. "If we thought that the army could abandon this program, we would not invest our dollars in the project. We vote with our wallets, "he said.
Boeing's JMR program director, Pat Donnelly, says that both companies pay far more than half of the development cost, but have not announced a specific amount.
The Sikorsky-Boeing Group is one of four competitors for winning the development of a new helicopter designed to replace the Sikorsky UH-60 Black Hawk in the 2030s. SB-1 Defian has coaxial rotors and tail pusher, this scheme will allow you to create a high-speed and maneuverable helicopter that can fly with great acceleration, perform vigorous braking and the ability to fly sideways, and also to soar down the tail section with the tail up.
The competitors are Karem Aircraft, AVX Aircraft and the band Bell Helicopter-Lockheed Martin. As expected, in 2014, the US Army will choose two winners, the first flight of the demonstrators is scheduled for 2017 year. Competitors expect the army to issue specific requirements for the 2020 helicopter area of ​​the year,
Since the beginning of the RAH-1980 Comanche helicopter, 66 billions of dollars have been spent on development since the beginning of the 7-s, and the program was canceled in 2004. The helicopter was the victim of budget cuts. Nevertheless, the Sikorsky-Boeing team is confident in the success of the new program due to the effective separation of work on the creation of individual components of the helicopter with the best use of the strengths of both developers. "This is a classic example of the fact that one plus one is not two, but three," said Mehta.